Trusted by top companies worldwide
---
Your Operating Cash flow under constant control.
Positive cash flow is a good indicator of health for both big and small companies. It indicates company's ability to meet its obligations, such as payment of wages and repayment of loans.
Easy Project allows you to pull data across all project, get overview of cash flows of the whole company and make cash flow forecast for the coming year. Visualize your cash inflows and outflows in one click (coming soon).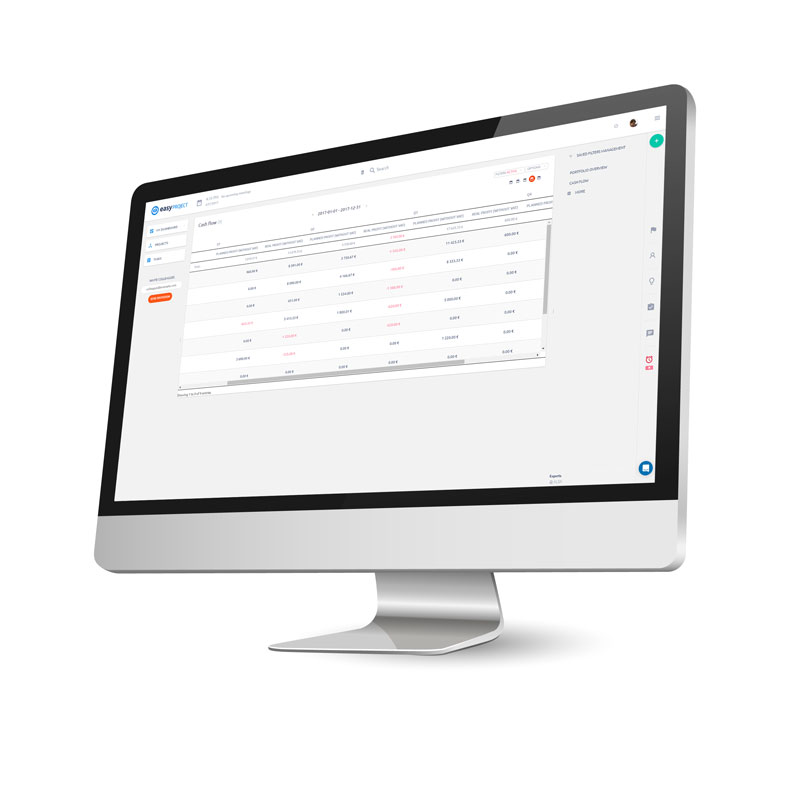 We used to manage our projects using standard MS Project, but the problem was that we could not share the information online. Implementation of Easy Project has significantly increased effectiveness of our IT processes and our staff and resources are utilized now more efficiently. 

Jan Krejci
IT Director
LEAR Corporation
Easy Cash Flow tool - your gateway to Easy Project management solution
Besides easy control over cash inflows and outflows offered by Easy Cash Flow tool, you also get access to tools like Gantt, WBS, Resource & Task management, Time Tracking, Kanban and Earned Value Management - available for personal use and teams. All of these integrated into one solution that follows Easy Project Management Philosophy:
Abstract the project aka "make it Easy"
Visualize it
Plan it
Manage tasks
Evaluate it
For whom is
Easy Project designed?
Easy Project is a tool for anyone who deals with projects: portfolio & project managers, IT managers, senior managers & C-level managers, team leaders, freelancers, small and big business owners. It is here to simplify your work and ensure efficient project delivery.
Delivering benefits that users need
Based on the research made over 40.000 Easy Project users in 12/2015.
Cash Flow tool integrated into complex PM system


WBS Tool +Gantt Chart
Work breakdown structure for top level project planning + Gantt for perfect project visualisation and easier planning


Resource Management System
Assign and distribute resources and workforce to the created tasks


Agile Project Management
Keep development processes optimized and under constant control


Issue, Time and Financial Tracking
Keep careful track of the actual task realization and easily compare it to your plan
IPMA & PMI standards compatible
SHINE Consulting Ltd.- holder of accreditation of the Project Management Training Program "Project Management in Practice" (International Standard IPMA) and is also a member of the PMI R.E.P. Registered Education Provider. **The PMI Registered Education Provider logo is a registered mark of the Project Management Institute, Inc.