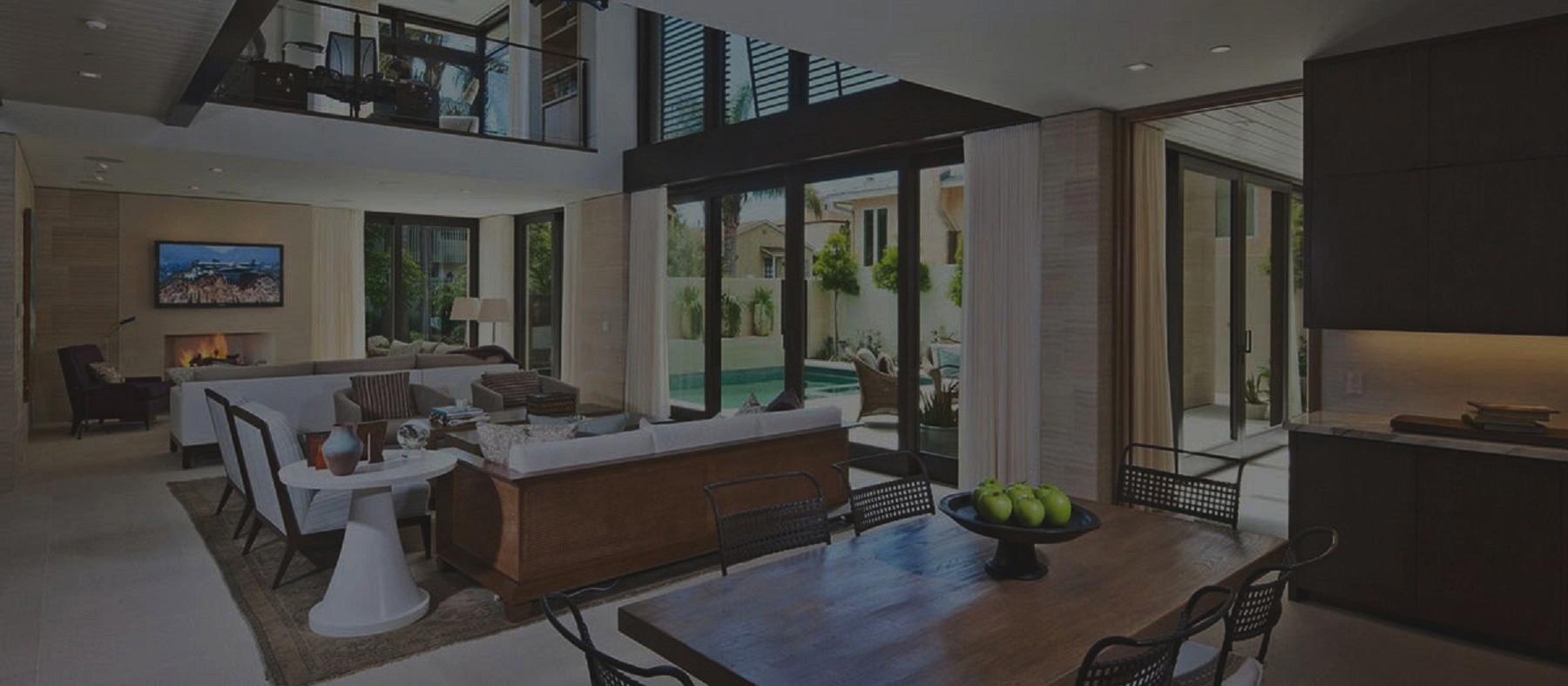 Smart Home solutions delivery improved by project management software
myComfort - a small Czech business company providing both end users and B2Bs with Smart Home solutions and technologies integration and implementation.
myComfort with Easy Project
myComfort is a Czech company dedicated to the provision of Smart Home solutions to end users' apartments, family houses etc. as well as to companies. These solutions include complex systems for automatic heating, cooling, ventilation, shading, light control, security features, multimedia, wellness and much more. Our intention is to provide a complex integrated solution that is managed as one compact system. The industry has been developing rapidly last few years, so we have to adapt to constant change and be able to respond to very specific customer's requirements.
We are LOXONE Gold Partner. LOXONE is Austrian Smart Home systems manufacturer providing proven technology we implement and we base our solutions on. The technology was developed with the direct focus at end customers that want an easy, reliable and cost-efficient solution that provides advanced intelligence for full automation of their homes.
Our business activities are based on project management techniques as each solution delivery is very individual. Therefore well-managed projects can improve the efficiency of our business.
Before implementation of Easy Project, our project management was done by "the old style", using pen & paper and some regular office software tools, which were sometimes causing chaos and miscommunication, decreasing efficiency and increasing uncertainty of the delivery process. Therefore we decided to look around for suitable software tool to help us to fine-tune our business and project management processes. So there comes Easy Project.
Smart Home solutions supplier
"We have started using Easy Project recently, but we believe this solution will help us to improve the efficiency of our project management process and business process in general."
Key benefits of Easy Project for myComfort
From what was available on market regarding project management software tools, we have chosen Easy Project as it seemed to be a complex solution for our needs with the potential to grow using various extension modules. For example, with Easy Software Helpdesk plugin, we can later easily get a solution that will help us to provide better technical support to our current customers. On the same platform within already existing application and database.
We also appreciate that it is an online solution accessible from anywhere. And it is also provided from a cloud environment, so it means no additional HW/SW maintenance costs for us and no surprising down times. And last but not the least, we have purchased the solution together with implementation package. So the basic system settings and our original data import were done by one of Easy Software professional consultants and tailored to our particular needs.
We have started using Easy Project recently, but we believe this solution will help us to improve the efficiency of our project management process and business process in general.
The most used Project Management tools by myComfort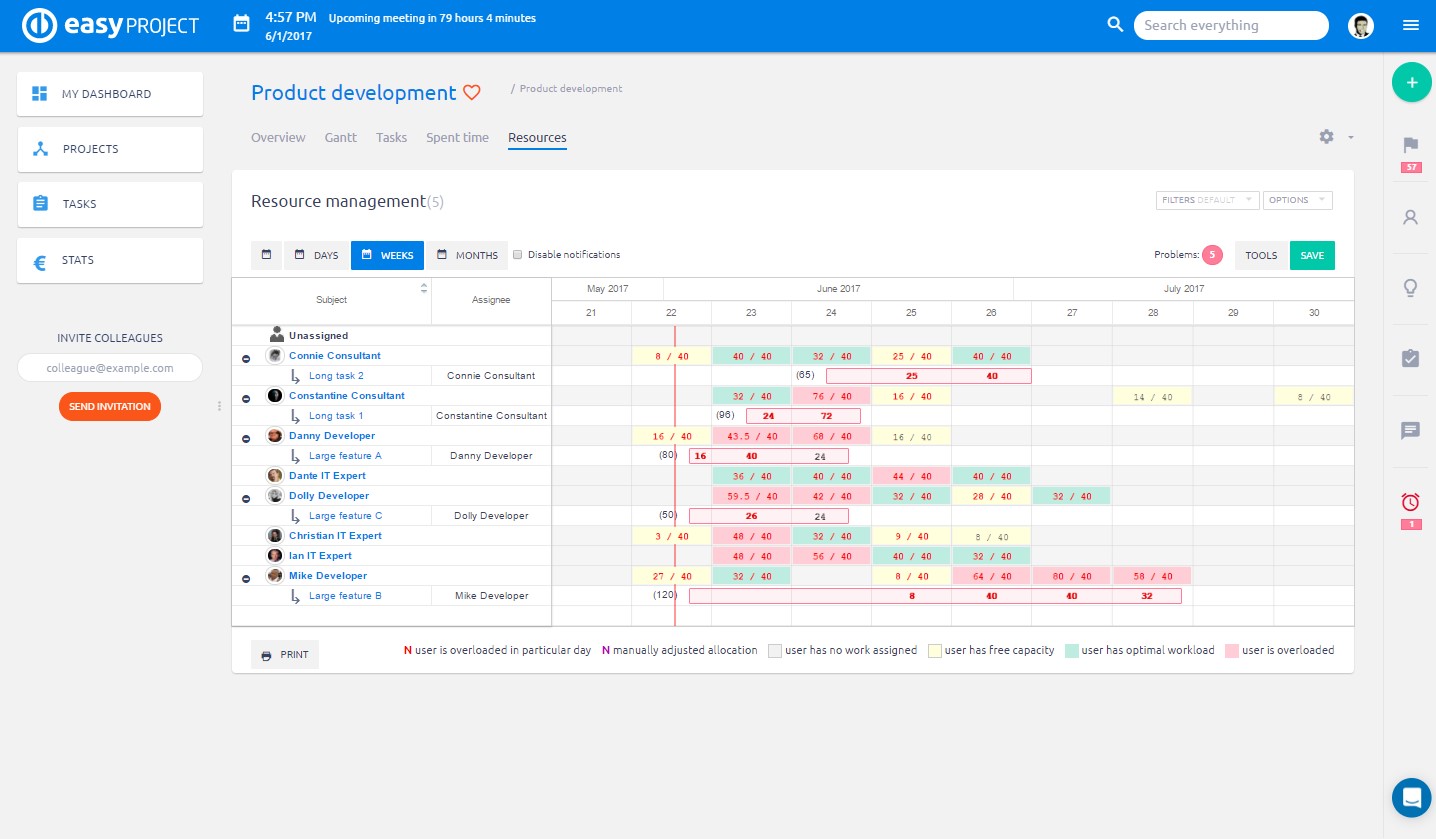 Resource Management
As we usually have several simultaneously ongoing implementation projects, most of our people are also utilized on more projects at the same time and sharing the same tasks to complete the solution delivery on time. And this tool helps us to plan their capacities and reallocate them as necessary on daily basis.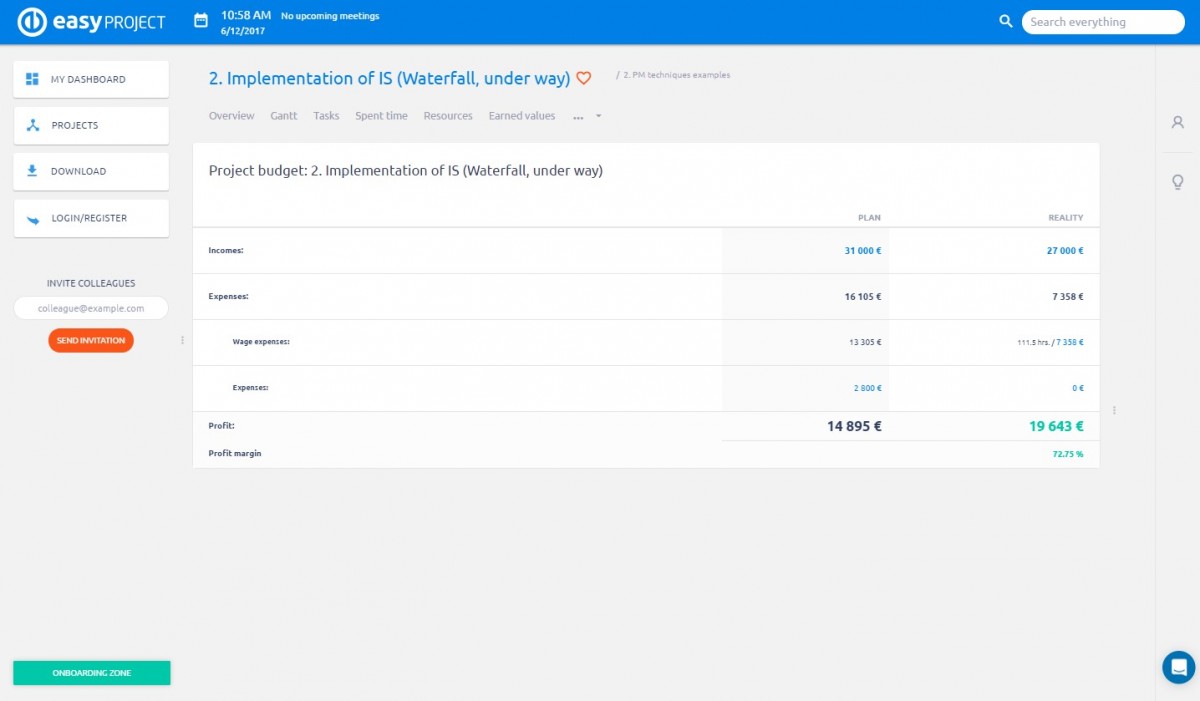 Budget
One of our key business needs was to have an instant overview regarding the profitability of all our projects. And now finally with Budget module we can keep our project finances under control and react proactively in case that some project gets a bit out of planned track.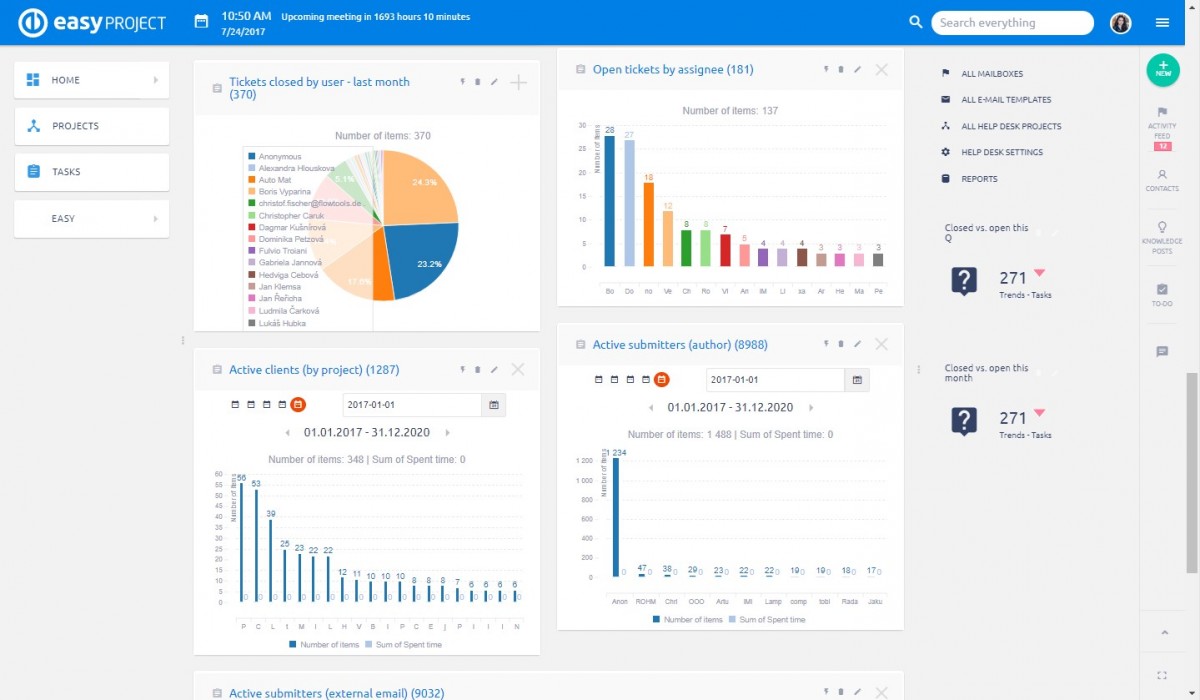 Homepages and dashboards
Thanks to easily customizable dashboards, top managers are able to get a quick overview of all the gathered information in a form of graphs & charts, while support desk operators get quick access to the list of unanswered tickets organized by their priority.