3 Examples of When to Use a Mobile App as a Primary PM Tool
When they say "a project management mobile app", you are free to imagine almost anything. From a copy of a robust PM software (somehow compressed into a smartphone display) to a simple but almost useless chatting tool. So, can a PM mobile app actually help? Let's test it on three typical PM challenges.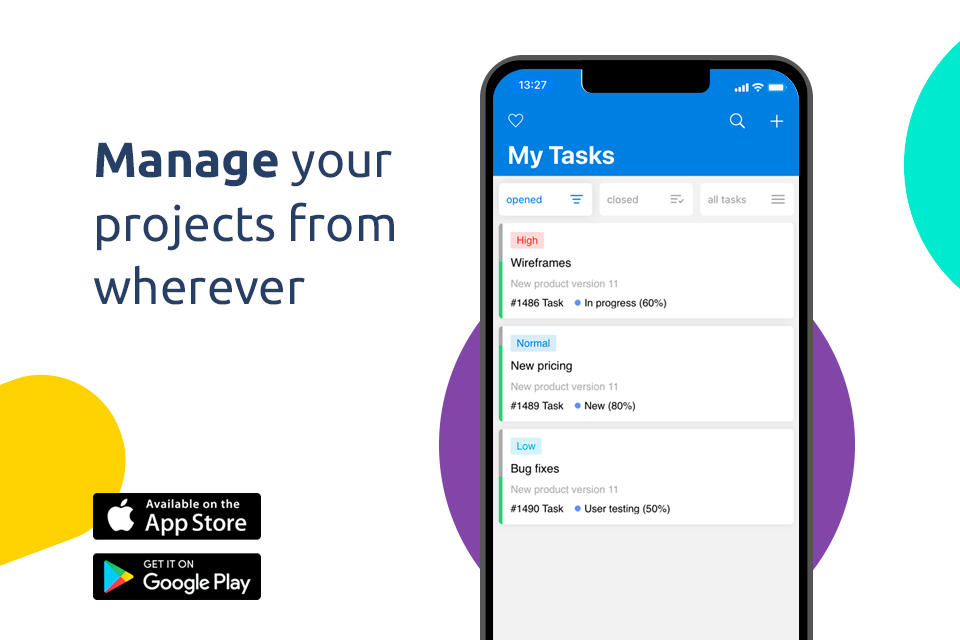 Using a mobile app does not get as comfortable as managing projects using your laptop. But it can save you a lot of your time if combined smartly!
1. Know and report what is going from wherever
Ok, let's say the client is calling you and (as usual) is very busy getting an immediate overview of the project. You are, of course, not in the office, far from your laptop, and on top of that, on your way to another meeting. But what normally would be a bit complicated issue, becomes a piece of cake with the app – just make a few taps to see how your project is doing and provide your client with data-based real-time answers.
Oh, yes, and in the backseat of the taxi, returning from the meeting, use the app again – track your time spent on the meeting using mobile Time Tracker.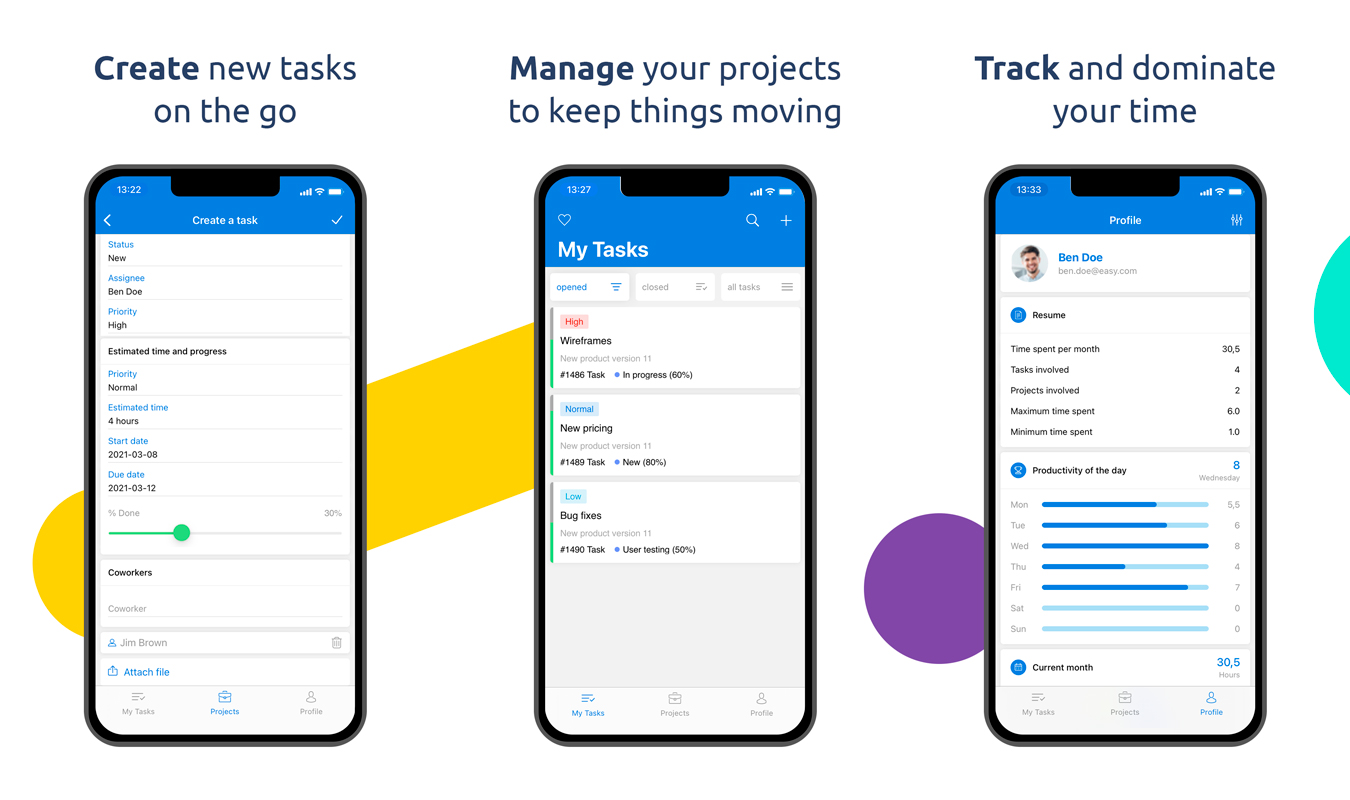 2. Speak whenever you need to
Sometimes you are anywhere but next to your team when suddenly your WhatsApp beeps with a piece of crucial information from the client. Let it be a screenshot of a confirmed budget, signed contract, or a floor plan – instead of sending it to a never-ending email thread, you can simply upload it to Easy Project using the app. Add a comment on the task and tag anyone who should know about it – like this, your team does not have to wait for you to return from the meeting.
The very same principle counts for every time when a breakthrough idea comes upon your mind!
3. Creating tasks has never been easier
After a suspenseful meeting, lots of ideas, comments, and points were created – you probably ended up with a page full of notes. To turn them into tasks, you will only need the mobile app (and a cup of coffee maybe). So, no matter if you are in a cab, tram, or waiting for a delayed client, simply create new tasks and subtasks and assign them to your team members. It is fast and the assignees can start their work.
Later on, you can get back to your laptop and see the big picture in the Gantt chart and distribute the tasks according to your timing.
"A perfect app is designed not to replace the desktop
version of a PM software – but to allow the project
manager to keep things moving from wherever."
In conclusion
A smart combination of functions that can be done from a mobile app and those, which are better mastered using a laptop, is what modern project managers should be looking for. As a PM software should be the right hand of a project manager, so should the mobile app be the right hand of the PM software. So, have no worries about being on the move – with the app, you can see the project overview, create and comment on tasks, upload important docs and track your time. That is how the new native Easy Project application positively impacts managing your projects.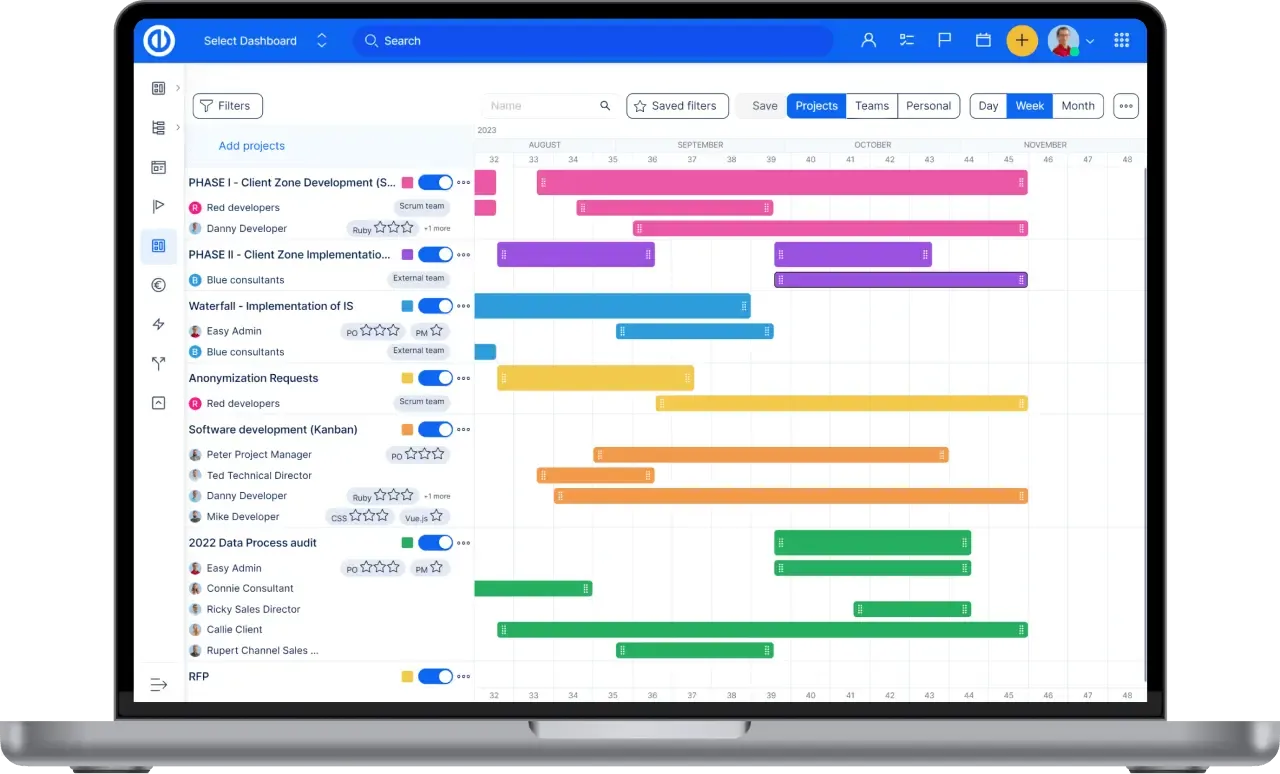 All-in-one software for a modern project manager? Easy.
Get all powerful tools for perfect project planning, management, and control in one software.