Online Project Management Makes Sense for Companies With Ten or More Employees
Do you write tasks down on little pieces of paper that you stick to your monitor? Do you keep a running notepad or Excel sheet? That's fine up to a certain number of projects, but trying to manage even a small team of people this way is practically impossible.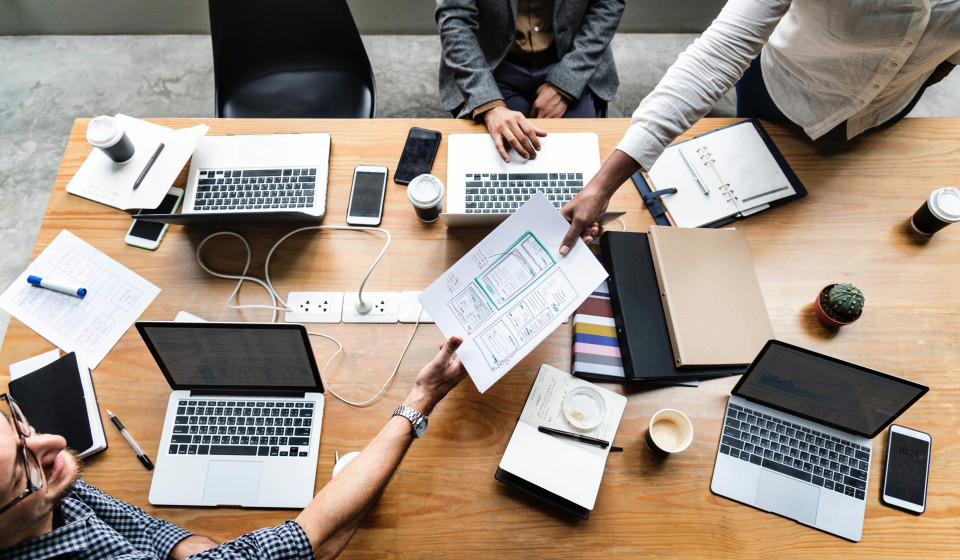 Sooner or later, every company or manager begins looking around for an online project management tool. Our project director, Ondřej Šťovíček, talks about that moment and describes what all project management can be used for.
Czechs increasingly want to have the opportunity to work from home, or at least have home office part time. But that presents a problem for employers, who need to know,without having to go check on them in person, if employees are using their time effectively. Can online project management help?
Of course it can. The whole point of project management is to prioritize tasks and the communication required to work on them, and anyone can handle this from home or remotely using Easy Project. In the morning, you open Easy Project and have a look at the tasks you're supposed to work on together with priorities, deadlines, and all materials in one place – you don't have to go looking for them in emails or elsewhere – it's all saved in the project. A big advantage are chats and video conferences. One click is all it takes to connect with a colleague no matter where you are.
But you don't check to see if an employee is working during the day or in the evening? Or do you?
No, and in the majority of cases it's not even necessary. The key check is the amount of time spent working and tasks completed within their deadlines. Of course, there are other ways of checking, such as the online/offline status, which indicates whether an employee is logged into Easy Project and other tools.
How big does a company have to be before it makes sense to invest in a project management tool like Easy Project?
My personal experience has been that it makes sense for companies with ten or more employees. Easy Project can save tens or even thousands of crowns per year. Count with me: 10 people plus average costs per employee including contributions… that adds up to approximately 50,000 CZK – so 500,000 per month. If Easy Project helps you streamline the work your people are doing on projects by 10%, that's going to give you annual savings of 600,000 CZK.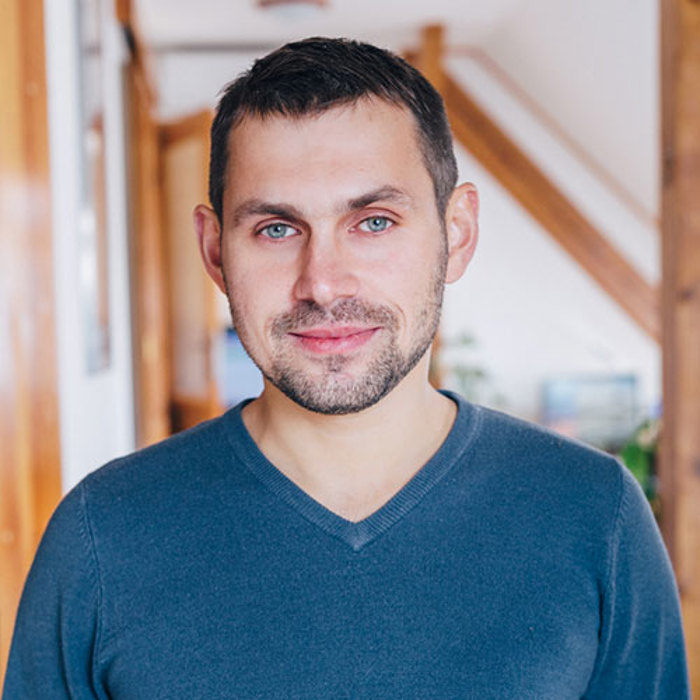 Ondřej Šťovíček - COO of Easy Software
What all can a tool like this do?
Task allocation and supervision, time tracking and reporting, task planning in mind maps, Gantt charts, and project budgets complete with all incomes and costs, including personnel costs and project financial reports. Then there's resource management, which is very important for large companies, and business intelligence, for example, to assess project efficiency in real time.
Easy Project is one of a number of existing project management tools. How are we doing in competing with Asana, Basecamp, and other global brands?
We're still very small compared with companies like that, althoughwe're a medium-sized company in terms of the Czech Republic. We present ourselves in the market as a challenger and innovator. The global project management market is massive, and we're pretty modest – we'll be happy with a market share in the lower percentages, which we plan to achieve within five years. That means there will still be plenty of room for Basecamp and Asana.
We're highly successful in Japan, so much so that we're considering opening our own branch in Tokyo. How did we manage to break through into the market there?
I wouldn't necessarily say that we've broken through, but we do have interesting revenue coming in and are working to strengthen our position there in the interest of risk diversification. If we're selling our software from Brazil to Japan, we'll be much more resilient as a company to various fluctuations in the economy. I can say that there are two things the Japanese absolutely love: Gantt charts and the Ruby on Rails programming language, which is from Japan and in which Easy Project is written.
Another important market for us is the United States, where we offer another product called Calculoid. Could you give us a brief description of it?
Calculoid is an online payment platform that allows anyone to very easily – usually in a matter of minutes – create a payment module for his or her website complete with online payments. In other words, everyone pays these days with payment cards, but who knows how to receive payments from foreign cards? Only the stores. And we want to change that with Calculoid. The goal is to allow everyone to receive money from payment cards thanks to Calculoid. I trust that in a society where cash is slowly disappearing – in Sweden it's almost vanished completely – it's going to be very useful :-)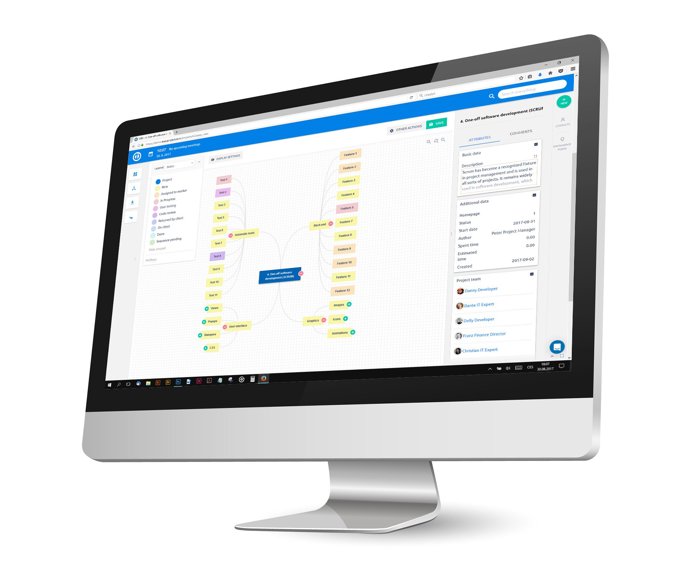 WBS - Easy Project 2019
Currently, Calculoid is intended only for English-speaking markets. Are we going to offer a Czech language version too?
Yes, we'll definitely see it in 2019 including integration with GoPay, which is the most popular payment gateway in the Czech Republic.
Easy Software's international activities are managed from the global headquarters in London. What markets does the Czech branch focus on?
The largest market for 2018 is Germany, then it's the Czech Republic, France, Hungary, Italy, the USA, Spain, Poland, Great Britain, Japan, Russia, Korea, and others…
We have our own branch in Budapest. That's a little unusual. How many people do we have working for us there?
For now, we have two people in Hungary running EasyProject.hu. Hungary strikes me as a fairly forgotten market, which is likely due to its language isolation. The big players aren't rushing in there, so there's still plenty of room for the smaller ones. We're doing very well in Hungary. We've achieved growth of over 300% year-on-year.
Are we getting ready to open any other foreign branches? Besides the ones we've already discussed, in what markets are we doing well enough that a separate branch makes sense?
Not for now. Right now, we're primarily focusing on Germany and the EU (Italy, France, Spain), because these markets are closest to us in terms of mentality, and at the same time they're huge when compared with the Czech Republic. Moreover, it's very easy for us to serve these markets from the Czech Republic.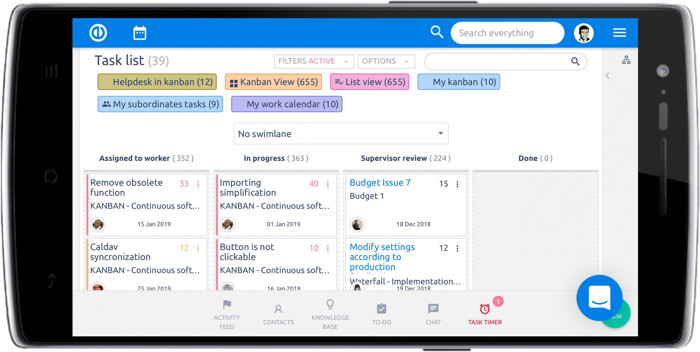 Kanban - Easy Project 2019
This year, Easy Project is coming out with several innovations, including a lite version for those who don't want to deal with the complicated setup of the basic version of EP. What all does the new EP offer?
The biggest innovation is in the lite version, which makes it possible to begin efficiently using Easy Project from the very first minute without having to set it up and learn first. That's very important. When you buy a car, you also want to jump in and take off at full speed right away and not waste time going through different settings. Then, for big companies, there's business intelligence, which provides project efficiency monitoring in real time and in the context of all key critical financial indicators.
What goals have we set for ourselves this year with Easy Project? How many users are we going for?
At present, Easy Project is used by approximately 3,500 companies with some 150–200 thousand users. Our target is to increase that number by two series, i.e.: tens of millions of users.
And your personal goals? At the end of this year, what kind of results are you going to need to be happy?
My main goal is to be healthy and happy with myself. And, of course, I wish the same for all our readers. The rest will come along on its own and in the right proportions. We shall see what surprises await us :-)