Project portfolio management using Easy Project in finance - AXA Group Czech Republic and Slovakia
AXA Group provides products and services in the area of life and non-life insurance, pension insurance, and investment mutual funds in the Czech Republic and Slovakia. It has 1.5 million clients, 523 employees, and manages assets of EUR 5.3 billion.
AXA Group is a world leader in insurance and asset management. More than 171,000 employees care for 105 million clients in 63 countries around the world. It is included in the most important international SRI indices, such as the Dow Jones Sustainability Index (DJSI) and FTSE4GOOD. It is a founding member of the United Nations Financial Initiative (UNEP FI), the United Nations Sustainable Insurance Principles (PSI), and a signatory to the United Nations Principles of Responsible Investment.
Previous state
AXA Group Czech Republic and Slovakia requested the implementation of a project portfolio management tool for its project office in cooperation with other departments. In the pilot version, Easy Project was delivered only to the project office and was subsequently implemented in other departments as well.
In particular, the customer demanded a solution for resource allocation in order to be able to manage its project resources more efficiently at the level of entire departments and individual employees.
From the beginning of the implementation, key users had a clear idea of how to use the application and what data they need to obtain from the application.
Expectation
Advanced work with documents
Clear personal pages
Effective capacity planning
Project evaluation
Requirements
Creation of clear reports for the company's management
Easily create projects from templates
Effective employee management
57 states globally
70+ branches in the Czech Republic
500+ employees in the Czech Republic
"Thanks to Easy Project and the unification of project data into one environment, we are now able to more efficiently manage our portfolio of projects, plan in the longer term and make better use of allocated resources."
Preparation
Date of implementation - 2018/2019
Prior to implementation, a pilot phase took place where the basic requirements were defined, which were incorporated into the Easy Project environment and then presented to the company's management. The approval was followed by a detailed implementation, in which key users of the application from the project office department actively participated. We carried out the implementation in weekly sprints where the solution of previous requirements was presented and tested.
Settings
In the first step, a detailed structure of projects was defined along with all types of users and the parameters of users' personal pages. Project templates have been created, with which it is possible to quickly and efficiently create projects with standardized parameters.
Server
Based on internal security requirements, AXA Group Czech Republic and Slovakia chose a server solution. We set up the system environment on a temporary cloud and only then did we migrate the entire system to the client's own server. Further modifications of the application were already performed using remote access to the server.
Training
We trained key users and administrators during the implementation and other users of the application additionally in comprehensive thematic blocks.
Testing
AXA Group Czech Republic and Slovakia use a test environment with real data, which allows new requirements and functions to be tested before deployment to the production environment.
Objectives and benefits
The implementation of Easy Project brought:

Optimizing the use of resources of individual users and entire departments
Evidence of projects in one place - the principle of one truth
Time savings when creating projects and tasks
The most used Project Management tools by AXA Group Czech Republic and Slovakia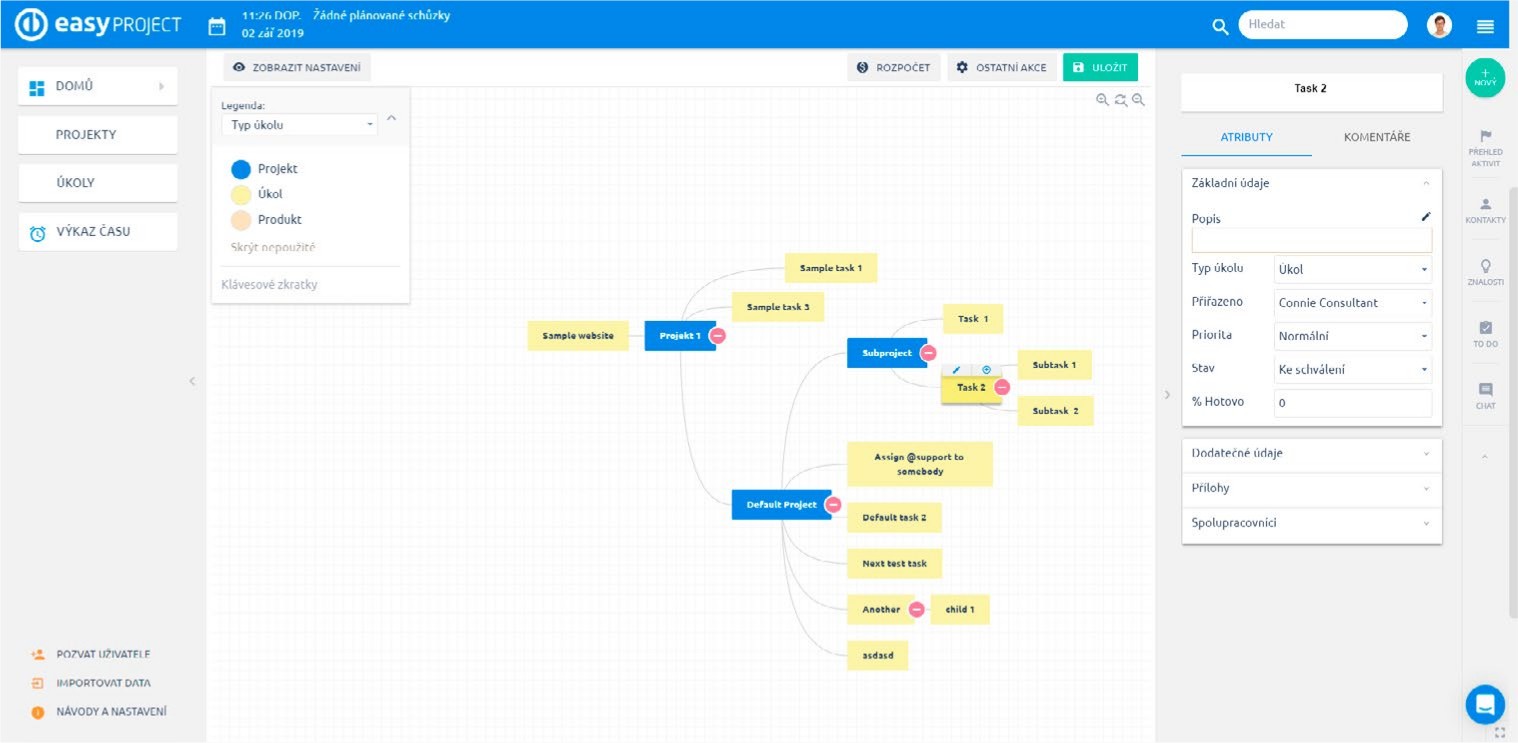 Work Breakdown Structure (mind map)
The WBS function is based on the method of hierarchical division of the project into smaller, better deliverable units, so-called deliverables. Projects can be planned in a similar logical order to the popular and effective mind mapping method. Thanks to the division of the project into subprojects and subtasks, it is possible to plan faster and with more emphasis on the logical structure.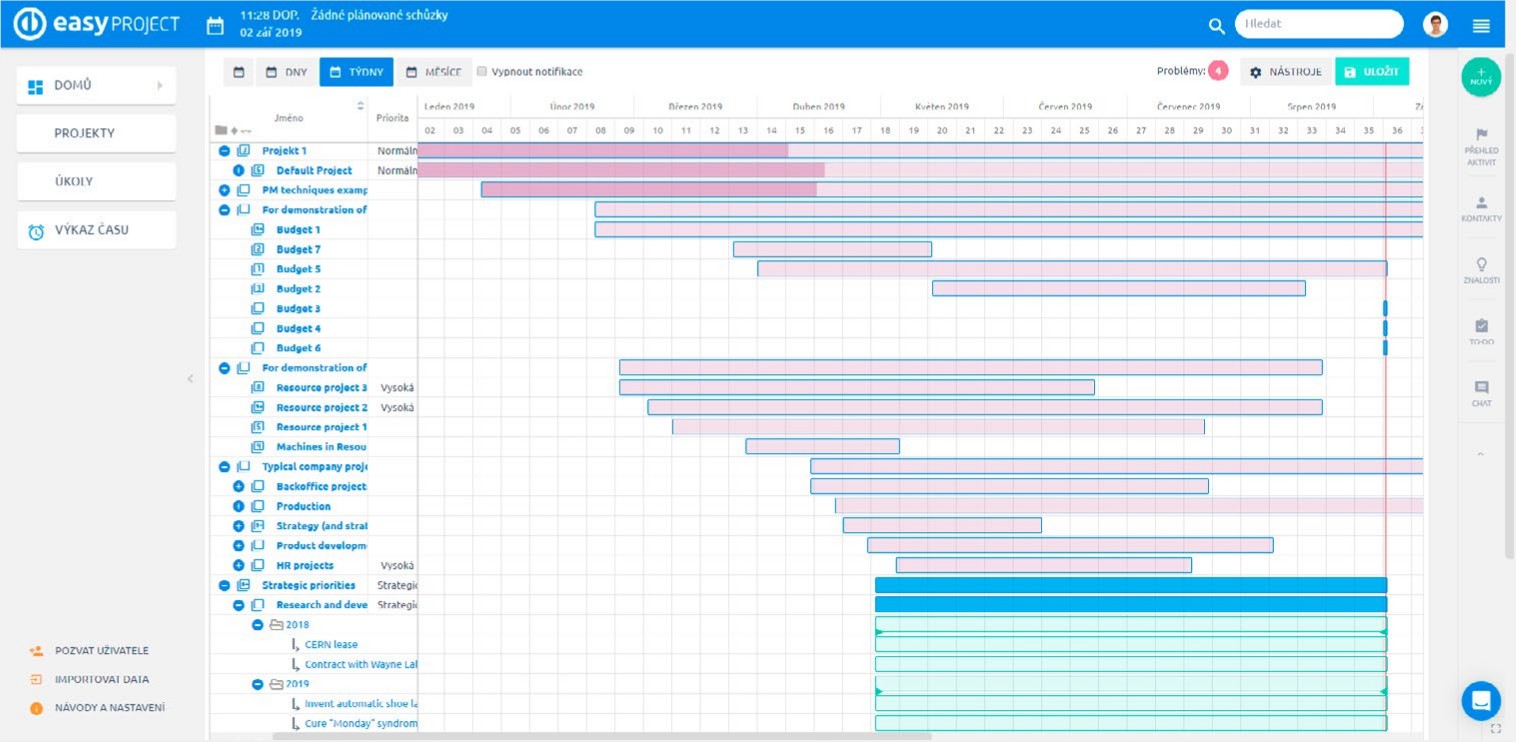 Project portfolio management
Visual and easy-to-use overview of the project portfolio. Allows quick planning and back control. Displays project development, current phase, and status to plan. Intuitive drag & drop control.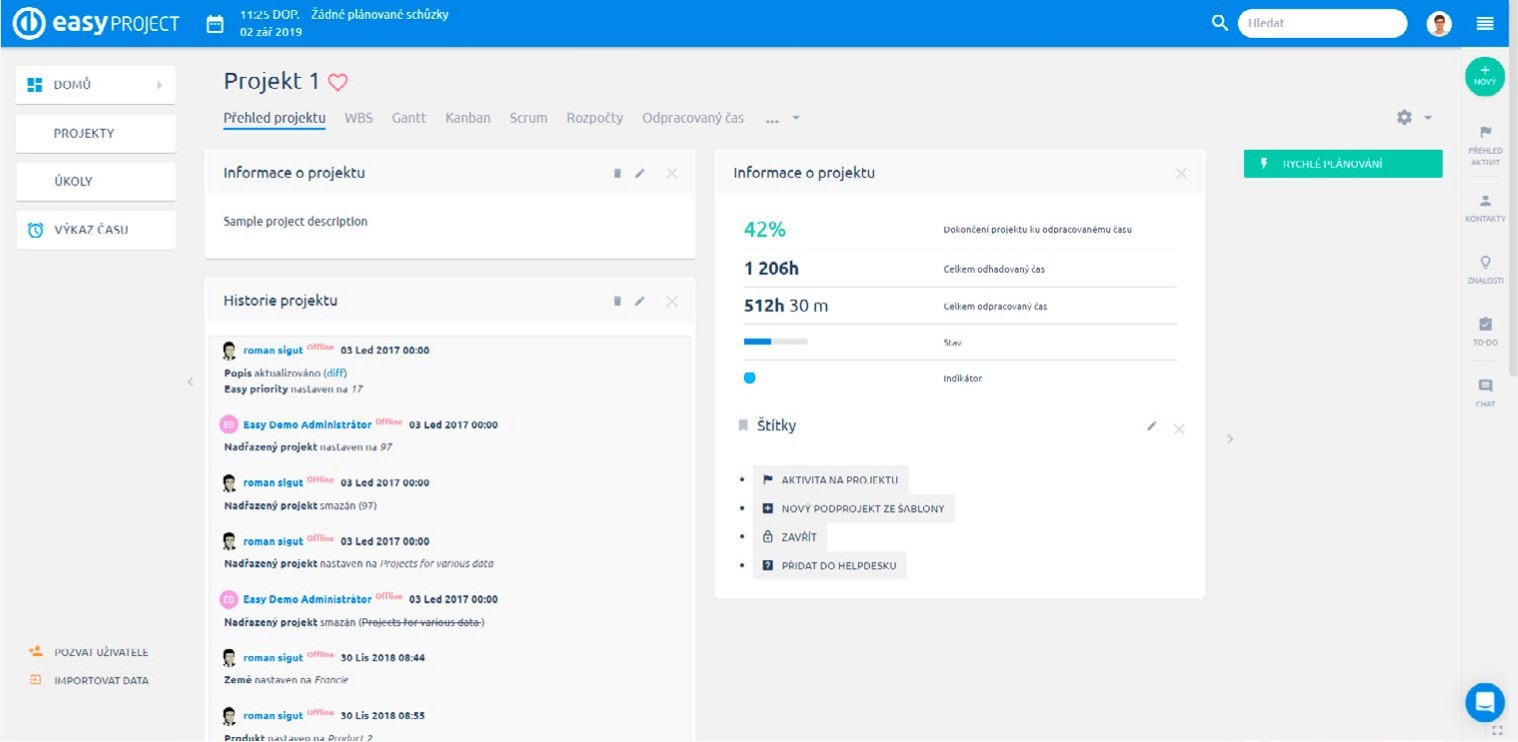 Custom fields on the project overview page
Project-level user fields allow the data structure to be adapted to specific client requirements. It is used for more precise segmentation of projects and tasks into required categories/groups.