How to build a PMO from scratch
More and more companies, especially those focused on IT, are starting to build project management offices to reach smoother processes and to efficiently monitor projects from start to finish. Find out what a PMO is, what are its functions, and if it is the right solution for you and your organization.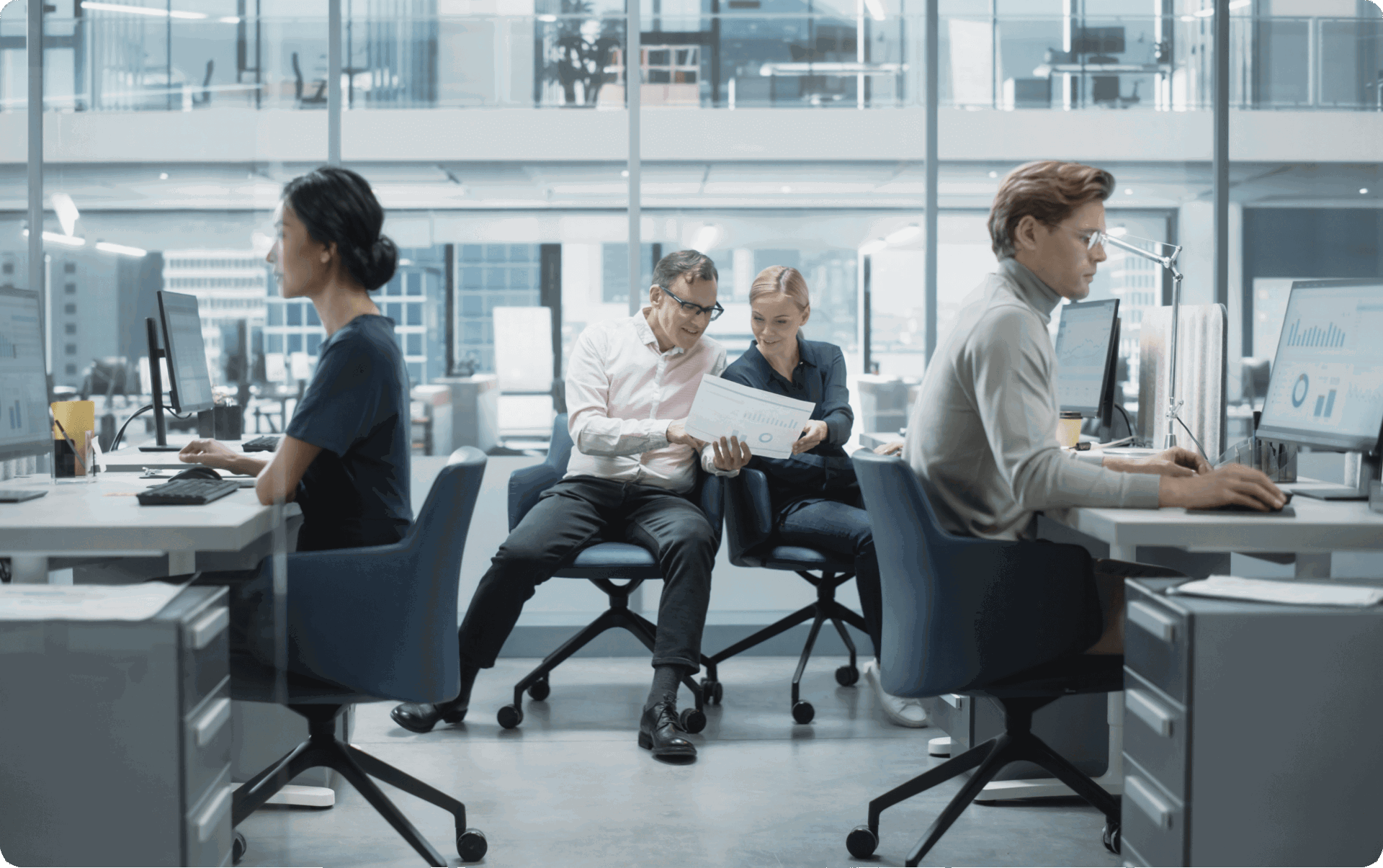 What is a PMO (project management office)?
A Project Management Office is an important component of any successful organization. It serves as the central hub for all project management activities, providing support, guidance, and resources to project managers and teams.
It is responsible for establishing project management standards, providing training and support for project managers, and helping to ensure that projects are completed on time and within budget. But the role of PMO can be different in various companies depending on their aims and needs.
What are the most common types of PMO?
Before building a PMO it's important to learn about the different types so you can pick the right one for your company. There are several kinds, some of which are mixed together creating another one – they are defined by organizational needs, goals, and resources.
Directive PMO: This type of PMO is responsible for enforcing PM standards and processes across the organization. It can also provide guidance and support to project managers, but it doesn't have the authority to make decisions on behalf of the project teams.
Supportive PMO: Provides support and resources to project managers, but it does not have the authority to make decisions or enforce standards. Its primary role is to assist project managers in the planning and execution of their projects.
Collaborative PMO: This one works closely with project managers to ensure that projects are aligned with the overall strategic goals of the organization. It may also have a more consultative role, providing guidance and recommendations to project teams.
Enablement PMO: Focused on providing the tools, resources, and support necessary for project managers to successfully deliver their projects. It can also provide training and development opportunities to help project managers improve their skills.
Strategic PMO: This PMO type is responsible for aligning the organization's projects with its overall strategy and goals. It may also be responsible for portfolio management and identifying new project opportunities.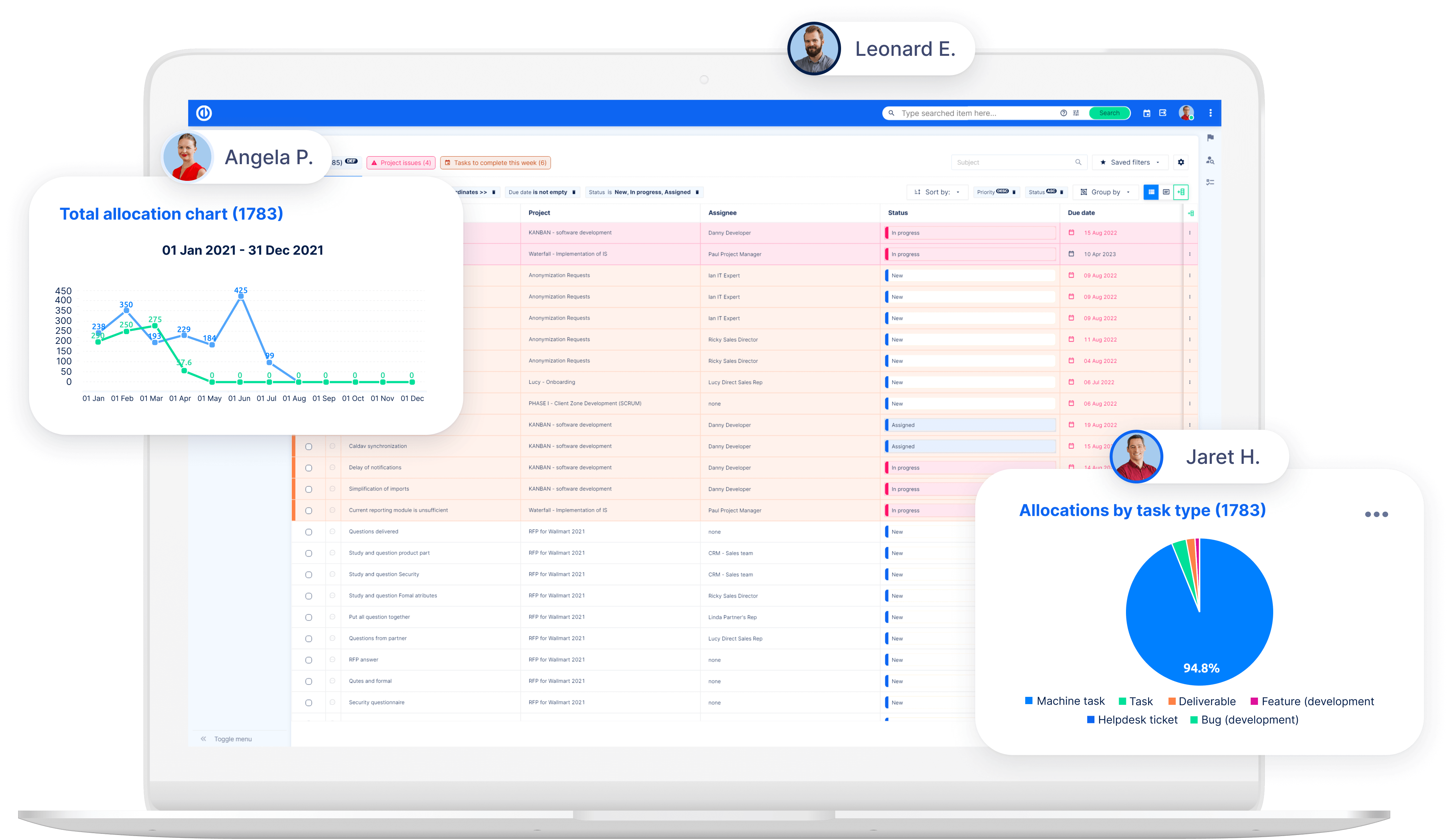 When is a good time to start?
Well, there is no one-size-fits-all answer to when is the right time to build a PMO. It is important for an organization to carefully assess its needs and resources before deciding on them. However, some signs may indicate that is the right time to build a PMO. Did you spot some of these issues in your organization?
Inconsistent project management practices: a PMO can help to establish standard processes and procedures for managing different projects.
Multiple projects with no central oversight: If your organization is managing many different projects with no central oversight or coordination, a PMO helps to provide that oversight and ensure that projects are aligned with the overall goals and objectives of the organization.
Difficulty managing stakeholders: If your organization is having difficulty managing stakeholders and meeting their expectations, a PMO can help to improve stakeholder engagement and communication.
Challenges with project delivery: If your organization is experiencing troubles with delivering projects on time and within budget, a PMO can help you identify and address the root causes of those challenges.
"We built our PMO last year. After one year, thanks to the transparent tracking of projects, the set structure and processes, and the unified reporting directly in Easy Project, we don't waste time in Project Office meetings with unnecessary and long status updates and we can spend the saved time mainly on projects that are not running according to plan. We can look at them strategically and optimize their progress so that we can successfully manage them. And on projects that are running according to plan, we celebrate even more for their completion."
Jan Řeřicha, Head of PMO, Easy Software
Time to get started! But how?
Building your first project management office might sound like a scary task, but in reality, it doesn't have to be that challenging if you follow the right steps and keep in mind that the process can take some time.
Here are seven steps to follow if you want to get started:
Define the purpose, type, and scope of the PMO: Determine why you want to establish a PMO, and what specific functions it will serve.
Assess the current state of project management in your organization: Identify the strengths and weaknesses of your current project management practices, and determine what improvements can be made through the establishment of a PMO.
Develop a plan for the PMO: Create a detailed plan for the PMO, including its structure, staffing, resources, and budget. This plan should align with the overall goals and objectives of your organization.
Communicate the plan to stakeholders: Share the plan for the PMO with relevant stakeholders, and seek their input and buy-in. This will help to ensure that the PMO has the support it needs to be successful.
Implement the PMO: Put the plan for the PMO into action, including hiring staff, allocating resources, and establishing processes and procedures.
Establish processes and communication: Clear processes and procedures for the PMO are important to succeed, including guidelines for project management, communication, and decision-making. A good way is also to establish effective communication channels for the PMO, including both internal and external stakeholders, to ensure that everyone is informed and up-to-date on PMO activities.
Monitor and evaluate the PMO: Regularly review the performance of the PMO and make adjustments as needed to ensure that it is meeting the needs of the organization.


Is a PMO right for your company?
if a project management office is not right for youStill wondering whether or not your organization should build a PMO? Then it's a good time to look at some factors that will give you a hint if a project management office is not right for you.
Cost: Establishing a PMO can be costly, as it may require hiring additional staff, allocating resources, and investing in technology and infrastructure. If an organization does not have the budget or resources to support a PMO, it may choose not to build one.
A few projects: A PMO may not be necessary if an organization only has a few projects and can effectively manage them without a central oversight body.
Lack of support: A PMO may not be successful if it does not have the support of key stakeholders, such as management or project managers.
Complexity: A PMO can add complexity to an organization's structure, and may require the development of new processes and procedures. If an organization is already operating efficiently and effectively, adding a PMO may not be necessary.
Conclusion
An effective PMO can help you run your projects smoothly, improves your team collaboration, and allows you to achieve goals more easily. If you feel like your PMO isn't perfect right from the start, don't get discouraged, it takes time to tweak it to the needs of your team. If you are a business with more than one team and one product don't forget you will need a modern project portfolio management tool to build an effective PMO. Discover Easy Project – a complete PPM solution that will make your PMO implementation much faster and easier!
All-in-one software for a modern project manager? Easy.
Get all powerful tools for perfect project planning, management, and control in one software.