Top 5 Solutions Easy Project Can Provide
In this blog post, you will find some of the common problems that almost every business faces. We'll go on to elaborate on how Easy Project solves those problems with simple and easy solutions.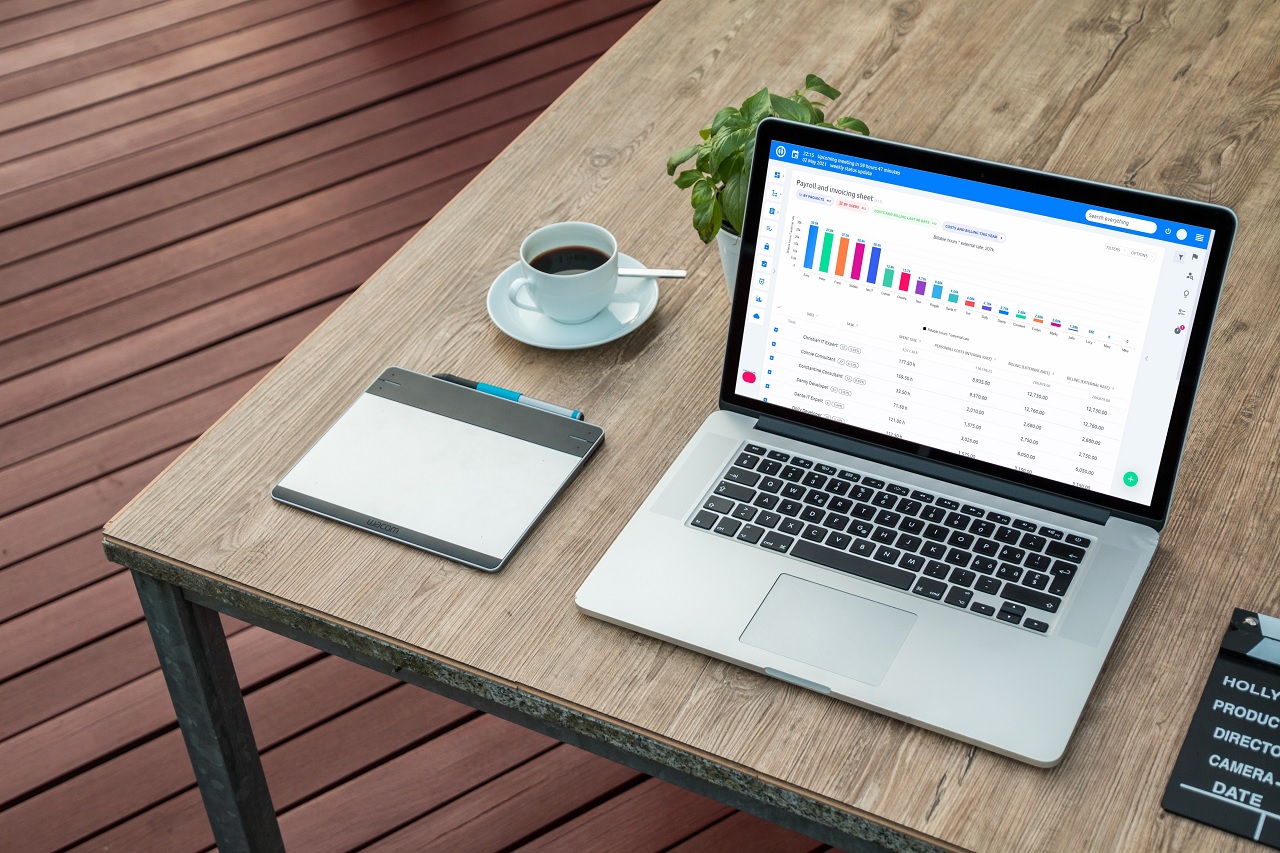 1. Project Management
Every business has to manage its tasks and projects. However, to keep everything on track, you need to manage and organize the entire process. Without managing your project, your team will be prone to errors and time-consuming problems. Traditionally, people managed tasks using paper and pencil methods. However, this would cause many mistakes and confusion among the team.
Later on, advanced technology allowed for increased efficiency and time management. Project Management tools help teams to manage, track and modify their projects in real-time.
People know Easy Project as a project management tool. With Easy Project, you can manage multiple projects at a time. Easy Project helps to reduce errors and enables you to simplify the business process through an easy and effective method of tracking activities.
Another benefit of Easy Project as a project management tool is that you can assign projects to different users through multiple user facilities and define their roles and responsibilities. This way, they can only view projects that they received.
Easy Project also allows you to streamline your business. You can improve and enhance the collaboration and communication between teams to control the projects in a pattern. You will receive up to minute reporting and insights helping you make better and well-informed decisions. You can enhance your customer experience through Easy Project.
2. Time Tracking
Time management helps increase your business' productivity. However, maintaining the efficiency of the projects while managing time contributes to business growth. However, when businesses are not actively keeping track of their projects, employees delay completing the work. The delay can be for any reason. Maybe the users are having a problem performing some projects due to complexity.
If you keep track of time, you can identify the projects with delay and support them in performing those projects in time. However, you cannot track your projects if you perform project management and time tracking from different projects.
That is where Easy Project jumps in to rescue the time managers from this challenge. Other than project management, you can track the time on each project in real-time. Moreover, Easy Project is a cloud-based web application, so you can also connect with any server. You only need a device with a browser, and you can log in to your project management tool to analyze each user's performance.
You can also track daily hours for each employee depending on their tasks, project difficulty, etc. Easy Project also provides you with timely reports and timesheets. With Easy Project time tracking software, you can organize your daily tasks and optimize business productivity.
3. Resource Management
Resource management includes features that each user can rely on for each project. You can maximize the efficiency of your project management tasks. You can keep track of your labor, equipment, tool, materials, and supplies used for every project and analyze how you can lower your workloads.
When you assign projects and tasks to different users, you lose track of your resources. Resource management helps predict what resources will be necessary for future tasks. Here are three techniques that you can follow:
Allocate your resources
Level your resources
Smooth your resources
A resource management facility is also available in Easy Project. This project management tool helps predict future resources for efficiency. This is beneficial when you are planning the projects for your employees. You can reduce the risks, costs and forecast any future problems that users might face.
Easy Project builds transparency in business activities with resource management. You can also ensure the resources' availability when you are aware of what resources each project requires. This way, you can arrange additional resources and avoid delays in the project completion.
In short, when you use Easy Project as your project management tool, you increase the success rate of your project.
4. HelpDesk
Do you feel problems organizing the information, eliminating your manuals, and streamlining your business activities? Then you need HelpDesk software that streamlines your communication and workflow, centralizes your information, and updates every responsible employee.
This contributes to your business productivity and provides solutions to many common problems. You can manage all the IT requests on a single platform to avoid any confusion. Your IT team will also reduce time consumption and categorize the task according to priority.
Easy Project is not only project management and time tracking tool but a HelpDesk software also. This multitasking software will help you improve the workflow and analyze the IT trends.
Easy Project helps users to resolve problems in lesser time by prioritizing the tasks. Managers can generate HelpDesk reports and view clear insights about tasks with creating and resolving time.
5. Task Tracking
Another popular benefit of Easy Project is that you can track bugs and create tasks. You can also keep track of all the tasks and manage the workflow. Easy Project keeps all your tasks in one location. You can also share that location with your task tracking team.
Furthermore, you can assign the task to your team and keep them accountable by tracking the time they require for each task. Another reason to use the Easy Project task tracking feature is by specifying the permissions and roles of each user.
This way, each team member can only view tasks for which they have permission. You can also keep track of the tasks that you resolved previously. When only a single person keeps track of all the tasks, just like traditional methods, they might make mistakes and human errors.
However, Easy Project keeps all the employees on a single platform and connected. Everybody can view and modify projects depending on their roles defined by the admin.
Conclusion
Easy Project is a popular project management tool because it solves the major problems that many businesses face. This software streamlines the business and increases productivity. By minimizing the errors and time while maximizing efficiency, you can make better decisions and increase your business growth.