How to Utilize Easy Project System in Your Business Effectively
Easy Project helps you track your projects and increase your business' efficiency. Using this software, you can perform various activities to streamline your business activities. When you have a team to look after, you need to track their performance, keep up with projects, and maintain seamless communication.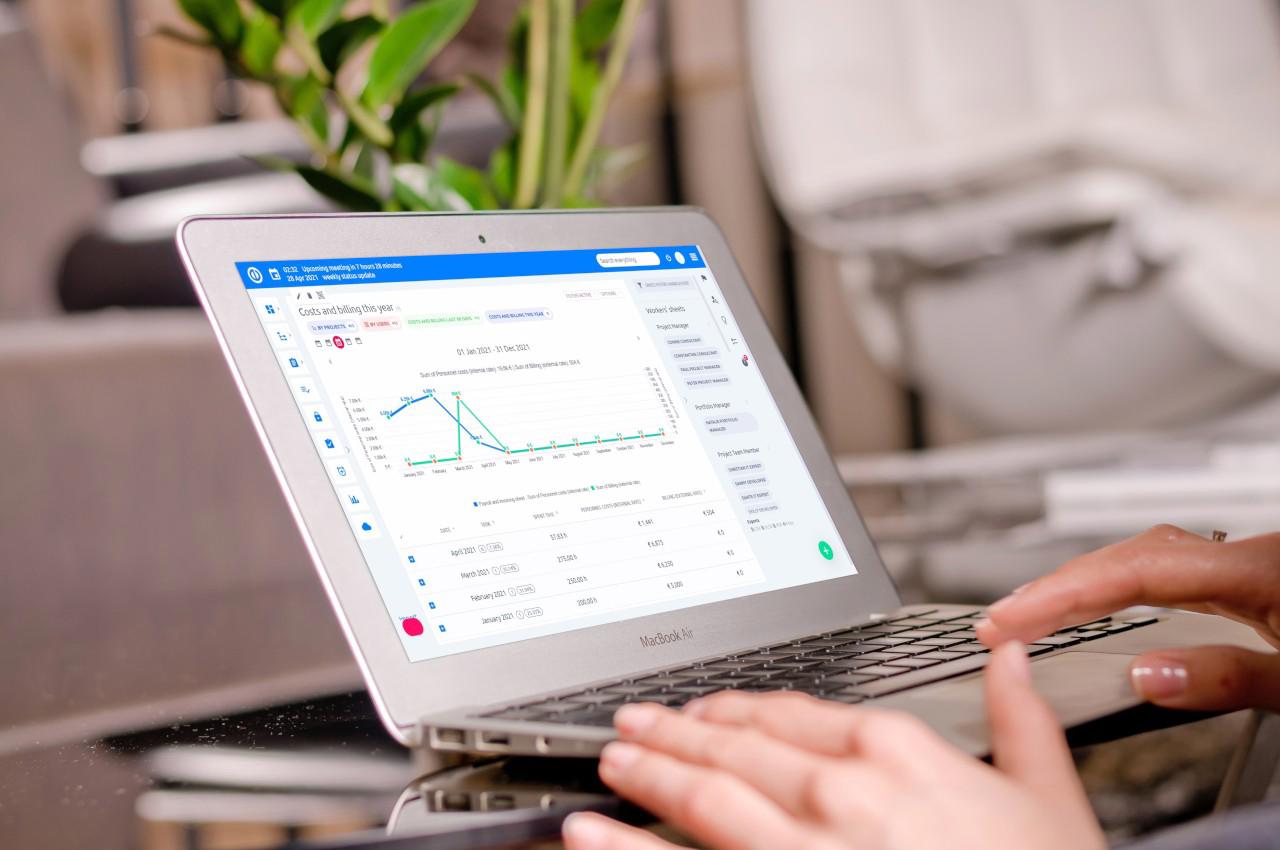 For this, you need to design a proper process to perform every activity. This can be highly challenging when you are not using a collaboration tool. These tools increase efficiency and help achieve better results. However, many business owners using Easy Project are not aware of how they can use this project management tool to its full potential. Here are some of the ways to help you utilize the Easy Project system that will pay off and increase your business's growth.
1. Additional Features for Project Management
Easy Project is an open-source application that enables you to utilize numerous features and perform multiple actions. There are many reasons why businesses are leaving competitor management software and shifting to Easy Project. One reason for this migration is the increasing price of different plugins in other applications. For instance, you have to purchase each plugin when you are using Jira. With Easy Project, you simply select one of the three versions with different features integrated so that you can perform maximum tasks through a single platform.
2. High-Level Security by Easy Project
Easy Project offers maximum security to its users. You can upgrade the advanced security facilities with Easy Project and secure your tool from any data breaches and scams. Here are some of the security features Easy Project offers:
Effective data encryption
Each client gets individual clusters
Easy Project keeps your features updated so you do not have to worry about security breaches. Compromising on security can be fatal for the business. That is why they ensure maximum security. They will also offer two-factor login options to protect you from internal hacking problems.
3. Agreement with the Easy Project Service Provider
By purchasing Easy Project, you actually hire us as your service provider and sign an SLA with us. We will support you with your needs and requirements and help you maximize the use of Easy Project in every possible way. We will help you increase the response time and performance standards. All of these indicate improvements in employee performance. In short, we will design the Easy Project tool for you and help you understand the software's advanced and detailed features.
4. Customization of the Tool
Easy Project is not just a management tool, but a flexible, customizable software that fits your team and requirements. As this application is open-source, you can download the source code and create software changes according to your needs. This is not a feature but a service that Easy Project can offer. Suppose you run a large organization with different departments. You can design this software according to the department's requirements and feasibility.
5. Measure the Performance of Your Team
Easy Project helps you measure how well your employees perform. This will help you during training sessions with employees. When you keep track of your employees' daily performance, you can evaluate the best and worst performers. This way, you learn what problems the lowest-performing employees face and help them improve performance. You manage time for each project and detect which projects are taking more time than others.
6. Define Roles and Responsibilities of Users
With Easy Project, you can define the roles of each employee according to their official designation. Furthermore, you can set the responsibilities of each employee according to their role and tasks. This way, employees can only view projects they need to work on. This increases each employee's focus, and they only concentrate on the projects you assign to them.
Additional Features
Initially, Easy Project is a project management tool, but it enables more features to advance with the software. Here are some of the tasks you can perform with Easy Project by integrating different features with the software.
1. Finance Management
You can also record and keep track of your business expenses and finances. With Easy Project, you do not have to download additional software for account-related activities. Easy Project allows you to enter your financial activities. Moreover, with various features, you can also create one-click budget estimations for your clients. You can also send an instant e-mail to your clients with various reports and documents as attachments.
2. Product Management
Easy Project also allows you to create, manage, and modify your products. This will help you track your inventories. You can not only track inventory but perform all the activities from stock to sales and delivery. At the same time, you can also manage prices for each inventory. This means efficient product and price management that's free of errors.
3. Document Management
Easy Project also offers document management, an interesting feature to help with arranging documents. You can create and manage your documents with this tool. This way, you can keep track of your valuable documents with Easy Project. The best part is you can access these documents from anywhere on any device as Easy Project supports a cloud-based database.
4. HR Management
You can also design Easy Project for HR management and similar tasks. For instance, your HR teams can create profiles of each employee. These profiles will include their personal information, performance, working hours, and their roles and responsibilities.
Conclusion
As Easy Project is an open-source platform, you can download the source code and design the tool according to your uses. If you cannot find any professional IT team for designing all the above tasks and activities according to your needs, you can always contact us with your requirements. We will customize the application according to your expectations and help you and your employees understand the tool in-depth.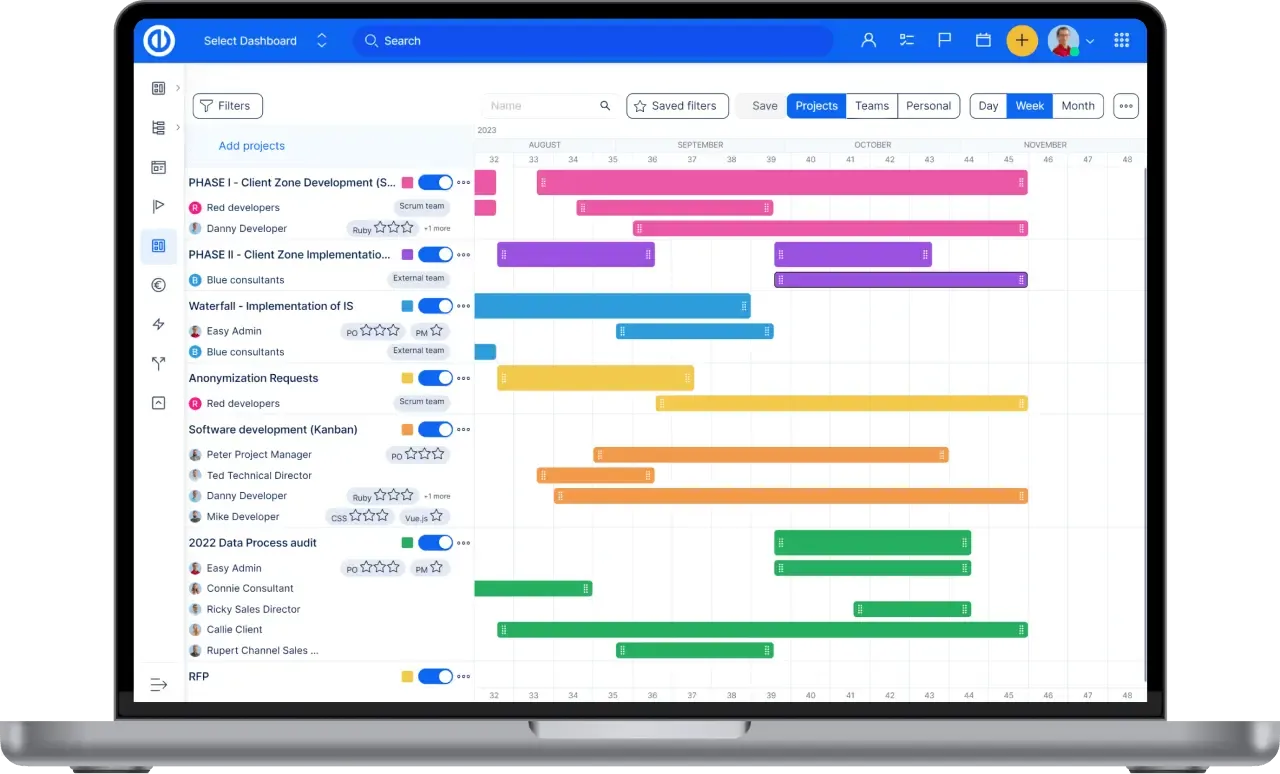 All-in-one software for a modern project manager? Easy.
Get all powerful tools for perfect project planning, management, and control in one software.