Project Management Triangle in practice: How to balance it
Managing a project can be daunting, especially when there are many variables to consider, such as scope, time, and resources. Balancing these out is critical for ensuring the success of your project. Luckily, our senior expert Jan Řeřicha is here to help! In this article, he shares his experience on how to achieve such needed balance.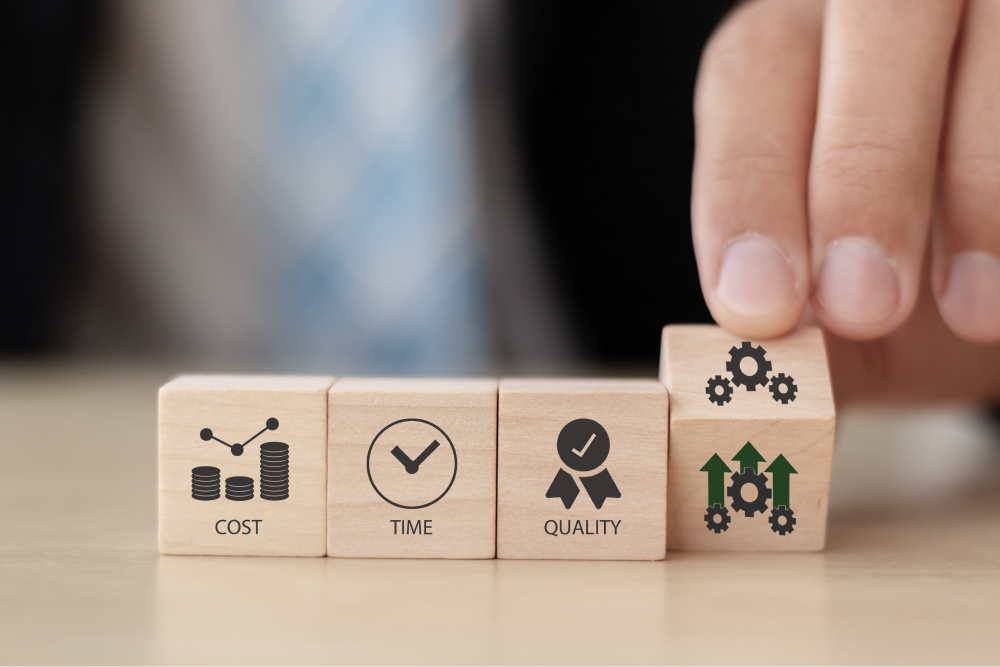 The theory is nice, but let's look at the practice
I've done a lot of projects in my career and so I know, that the theory of triple-imperative is one thing, but in practice, it often looks very different. If you don't know the theory of scope, time, and resources (cost), take a quick look here.
But now, let's head to the practice! This is where I need to constantly ask questions like: how do I balance this, what to back out of, what and when to prioritize something, what projects do I need to pay attention to for each parameter, and does a tool help me do this? It always depends on the project phase.
A project manager is like a seesaw
Project managers are tasked with balancing the project triangle, also known as the triple constraint, which consists of scope, time, and resources . The project triangle forms the basis for any project, and a project manager's job is to ensure the project stays within them.
However, not many projects end on time, within budget, and within the planned scope. To be honest, how often do you manage to maintain all these three components at once? This is because there are many factors that can affect a project.
To ensure that the project stays on track, project managers need to prioritize depending on the stage of the project. I most often proceed as follows:
During the planning phase , the scope of the project is the main focus. Project managers must ensure that the project's goals, objectives, and deliverables are well-defined and align with the stakeholders' expectations.
In the execution phase, the main focus shifts to the budget. Money is the lifeblood of any project, and project managers need to ensure that the project stays within budget constraints. This means closely monitoring expenses, identifying cost-saving measures, and making sure that resources are used efficiently.
As the deadline approaches, project managers may need to back off the scope of the project to ensure that it gets done on time. This may involve making tough decisions, such as prioritizing certain tasks over others or reallocating resources.
One practical example from Easy Software
Last year, we had the opportunity to work on a New application design project. We started by setting up the project scope, which helped us to define the boundaries. It's always tricky because your head starts to race, thinking "We can also do this extra thing" but you have to be realistic. Funny experience: as a rule of thumb, IT projects are usually 2 to 5 times bigger than originally expected.
During the execution phase, we advanced item after item while closely monitoring the time spent since our resources were internal. However, towards the end of the project, we faced a tough decision around the scope as we needed to finish the project on time due to other projects on the roadmap. In the end, we made the necessary adjustments, and the project was a success. I hope!
Practice makes masters
It's important to remember that project management is a balancing act. There is no one-size-fits-all approach, and project managers need to be flexible and adaptable to changing circumstances. They need to have a deep understanding of the project triangle and be able to make informed decisions based on the project's current stage.
Ultimately, project management is a skill that requires a combination of technical knowledge, leadership skills, and the ability to balance competing priorities. A good project manager can navigate the project triangle and deliver a successful project, even when he faces unexpected challenges.
How Easy Project can help you
Here are some tips on how a project management tool can help you balance time, scope, and resources:
Work breakout structure (WBS) – It shows the breakdown to the smallest possible tasks and deliverables and helps you keep everything in sight. In the planning phase, you can see the scope, and during the execution, you can modify each deliverable.
Budgeting – The project team can track their hours while working on the project, in Easy Project you can see not only the number of hours spent on the project but also the conversion to money. This feature helps you stay on track budget-wise.
Gantt chart – Here you can see the status of tasks, what's going well, and what's not being delivered on time. Based on that, you can see the entire baseline. This is important during implementation and especially when the deadline is approaching.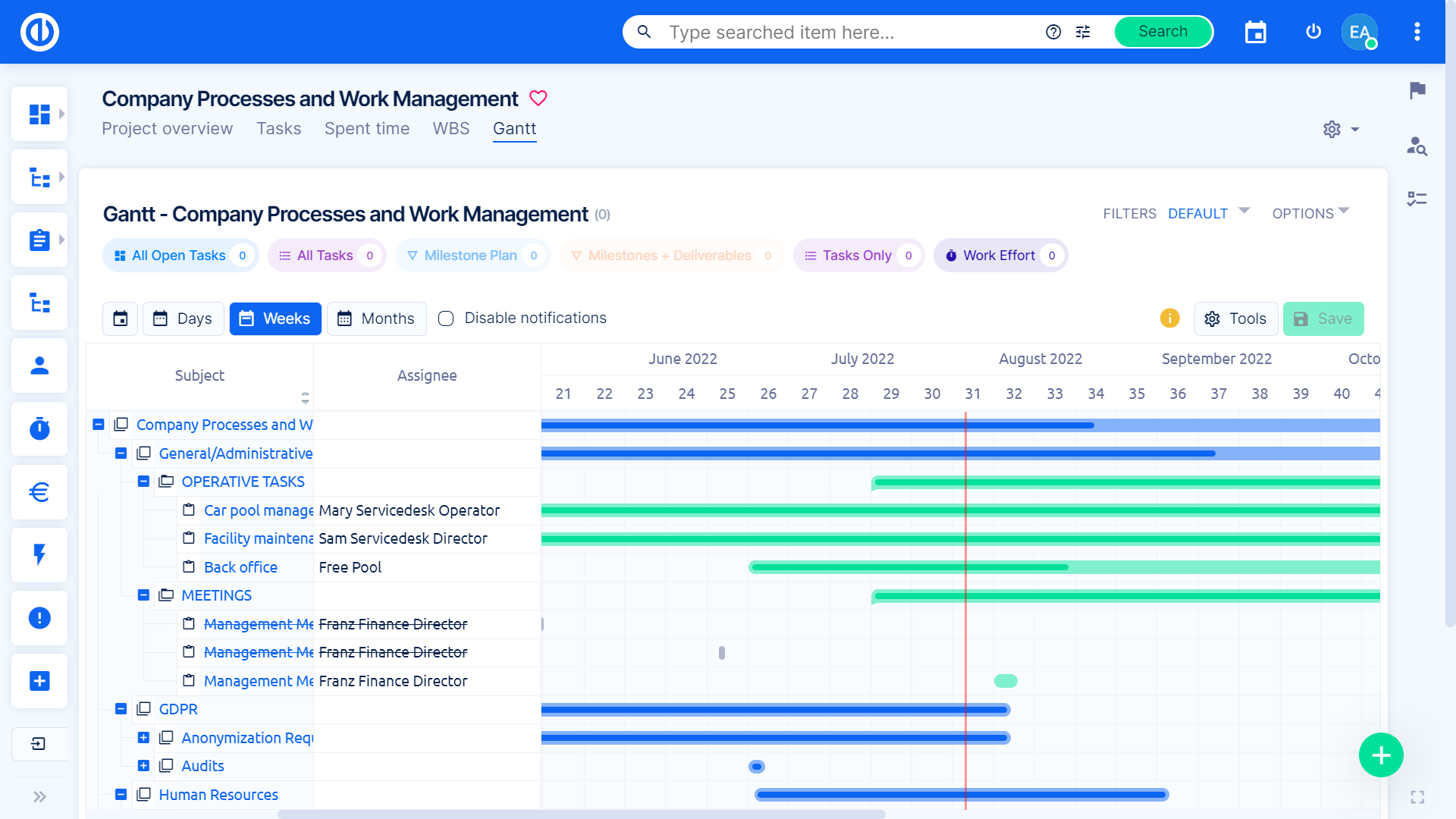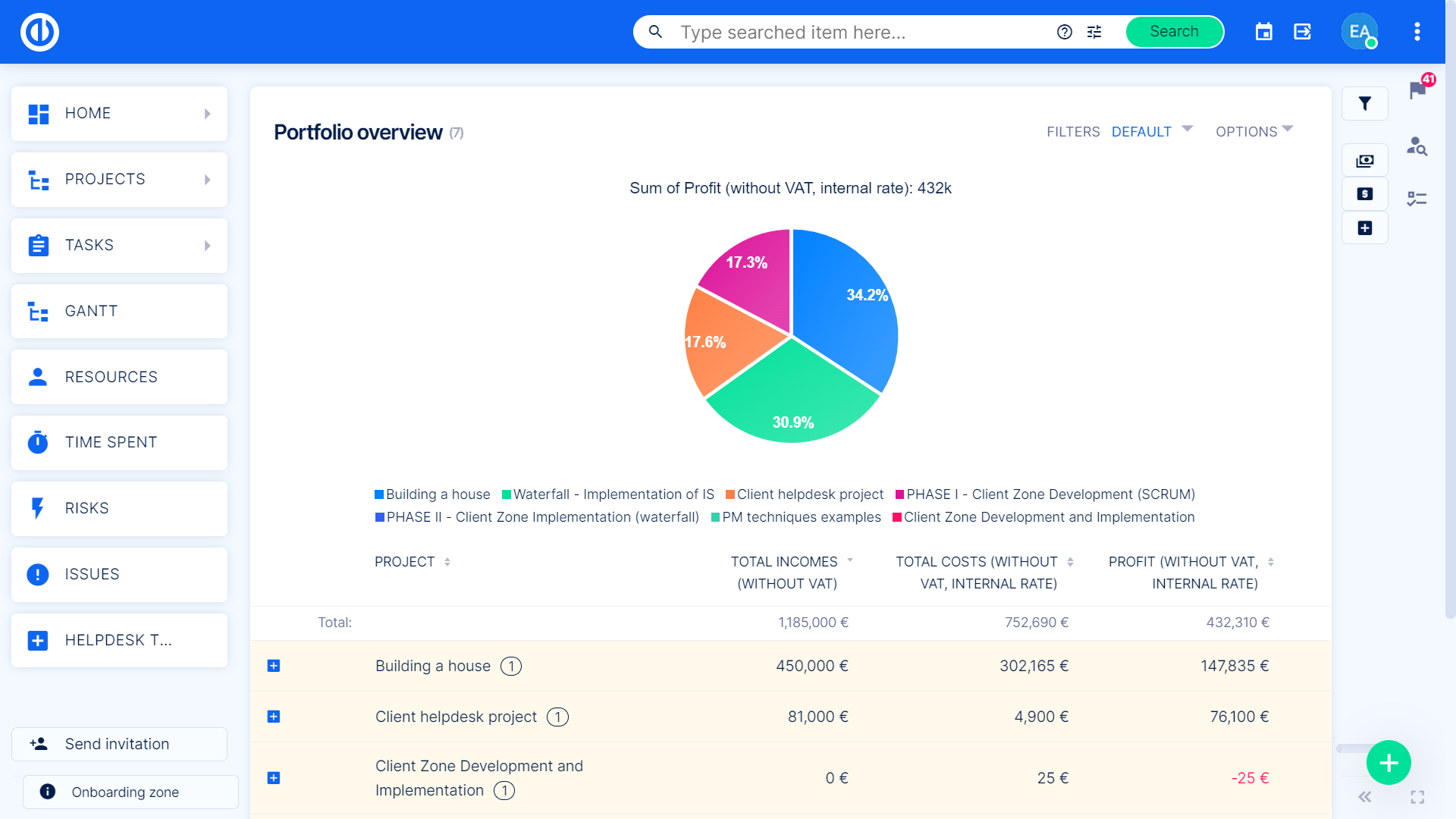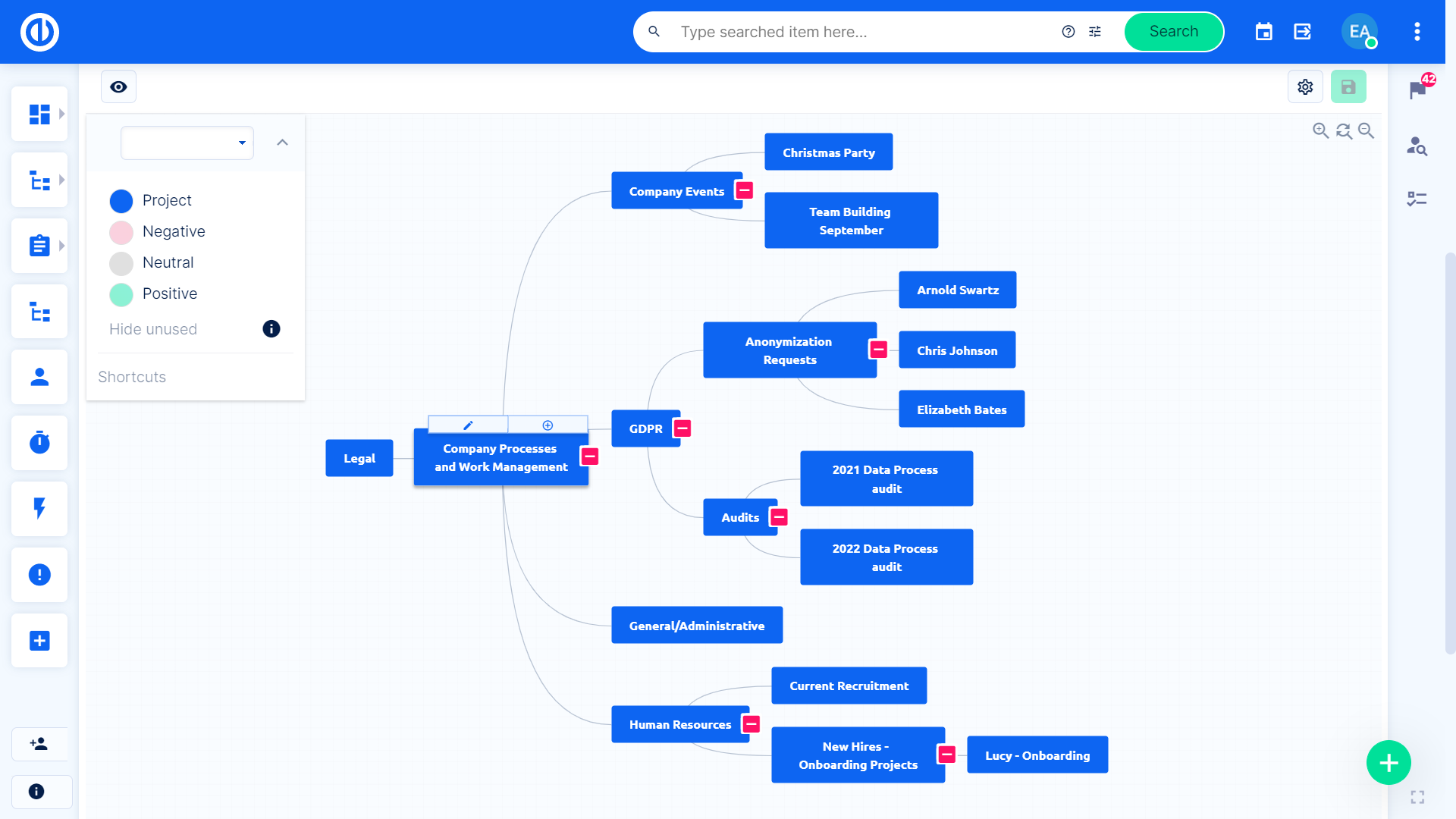 Conclusion
The job of a project manager is sometimes challenging when you have to deal with scope, time, and sources. But if you focus on making sure that you emphasize a different one of those contingencies at each stage of the project, you'll be less stressed in your next project. At the beginning of the project focus on the scope, when a project runs, monitor money, and at the end return to the scope. The fundamental Easy Project tools like WBS or Gantt will help you to reach balance and harmony in your projects.
All-in-one software for a modern project manager? Easy.
Get all powerful tools for perfect project planning, management, and control in one software.