The Most Common Mistakes When Starting a New Project
Think of the issues you had to deal with managing your last project. Would you agree that some of them had their core in the initiation phase? If so – and if you are about to begin works on the next job – let these proven and feasible tips be your guide to start a new project the right way.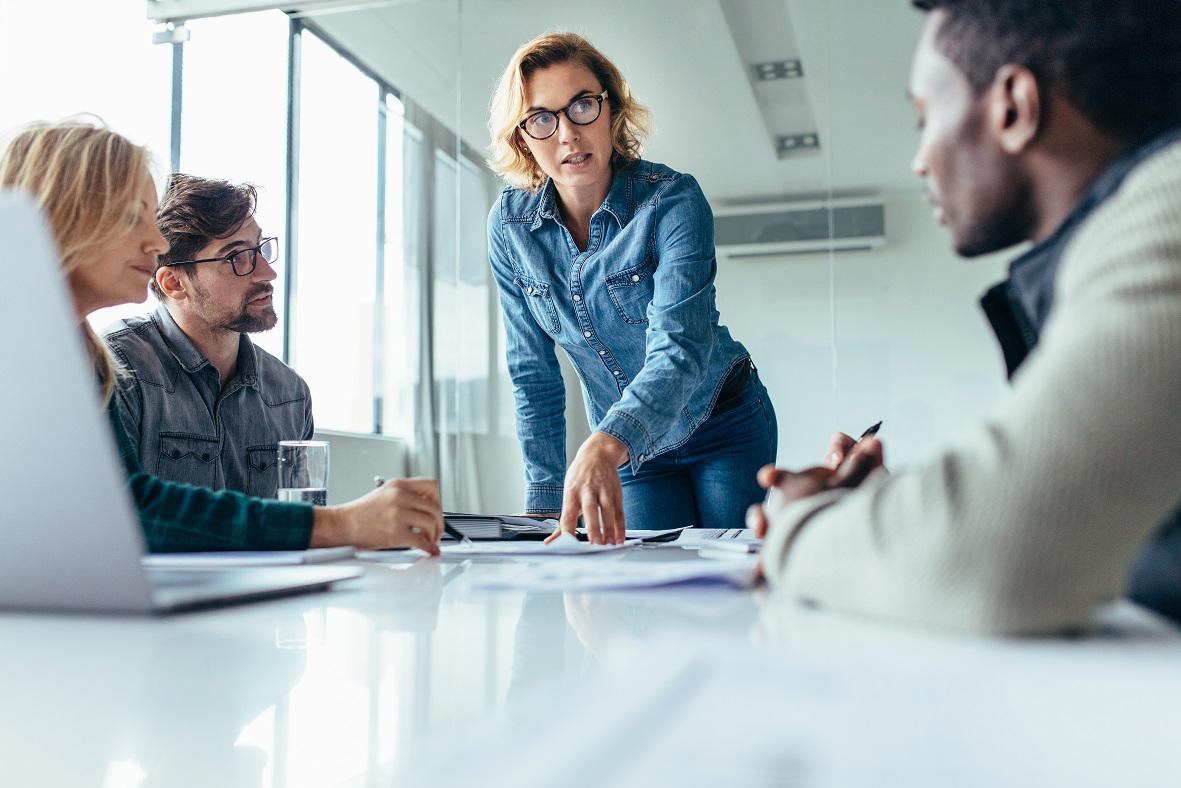 Why do project managers and teams underestimate the initiation phase of the project?
It is not that project managers are lazy or inconsistent. (Yes, that can also happen but we believe you are aiming to become a TOP player.) The thing is that most PMs experience a "jumping-from-one-project-to-another" situation. If you had no time to close the "mental door" behind the project you just delivered WHILE you are already under the pressure to start another one, you will most probably fail – or at least make mistakes and bad decisions. Therefore, before you start running your new big project, ask for some extra time to get ready and then, continue step-by-step according to our advice.
"Better take a day or two extra to start
a new project – so you can embrace
it both practically and mentally."
Before the kick-off
There is some work that needs to be done before you communicate a new project to your team. First of all, start by talking to your client and stakeholders about the below-mentioned topics. Create a new mindmap to write down all information, notes, and ideas in a logical structure, so you will have them all in one place which is essential for their later evaluation.
What happens if this project never happens?

Sure, you could ask it more politely: "What is the purpose of the project?" But you need more – to push your client to think deeper about the real impact and purpose of the project. Therefore, "How does this project help to make your strategy successful?" is a far better question. You would be surprised how often questions like these change the brief itself in the end!
A real story: A milk products company contacted an advertising agency to come up with a new advertising campaign to boost sales. After a series of deeper questions from the agency and several debriefings, the whole approach to the request changed. The problem was not lacking advertising but simply too big yogurt cups – it was just too much food for the children, so they never finished all the yogurt, which then upset the parents because they had to throw away the leftovers. The first thing that needed to be done was, therefore, to change the packaging of the products from the current size to a smaller one. Once the client agreed to this change, it was time to create an advertising campaign communicating the more practical size of the product.
How much money do we have for the project?

Again, it is not only about the amount itself. Try to find out if there are some extra resources (in case you come up with a special solution) or if the budget is fixed. Do not be afraid to also talk about the topics like due date of invoices, way of payment, shares from the extra sales, etc. You will appreciate the answers once stakeholders ask you about the Cost Breakdown Structure and cash flow of your new project.
When should the project be delivered?

Try to get your client to be as precise as possible. "In October" is not an answer. Since there are most probably several projects running in your company (and some of the team members might work on more of them), you will have to adjust the timing not only to your client's wish but also to your company's current project portfolio.
Define the way of communication

Save yourself a lot of stress, and on both your and your client's side, define the persons or teams who will communicate together on the progress of the project. Like this, you get collected and structured feedback instead of receiving tons of chaotical e-mails from different persons. Agree on using as few communication channels as possible. When choosing your project management software, make sure it also has a smoothly running app with smart e-mail notifs.

TIP: For many projects (especially digital and software development ones), it is advisable to work agile. In that case, take advantage of either Scrum or Kanban board. You may also present it to your client and explain the principle of sprints.
Result? After this pre-kick-off session, you are ready to define your iron triangle consisting of the budget, the scope, and the time restraints. Great, right?
"Start a new project twice: on the PM-to-client
level and then with your team."
How to start the project with your team
Now when you know the answers from your client, you can start working on the project. Take it easy, get yourself organized, and get your team on board.
Build your team

To build a Dream team for your project, you first must check the capacities of your resources. Get a current overview of overdue tasks and hour allocation issues. Take team members' vacations and their actual load of work into account. If there is a specific role that needs to be taken, do not hesitate to hire a professional from outside of the company.

Result: A full-covering team based on the time + workload capacities, recorded in your PM tool.



Set up the Kick-off meeting

Invite everyone who is going to work on the project. Present the facts you have learned from your client and empower your team members to ask questions. Do not be disappointed if you can not answer some of them despite your pre-kick-off effort. On the contrary, be glad to learn about the hole before falling into it!

TIP: Depending on the project and your relationship with the client, you can also consider inviting your client to the kick-off meeting.

Result: Debrief with the client or continue to Work Breakdown Structure.



Get all the ideas overview

If you read our blogs regularly, you must have noticed that we often direct the attention of our readers to mindmapping. Use the Mind Mapping tool to take advantage of having the whole team in one room – or in one call. Write down everything that is possible to deliver the whole project. Like this, you create a list of all-out ideas, and later you can prioritize them and transfer some of them to the tasks.

Result: A visual list of all possible tasks, created by all the team members working on the project.



Organize the tasks in the Gantt Chart

Once you know what tasks need to be delivered, you can organize them in the time frame. The easiest way to do so is using the drag & drop Easy Gantt. Add milestones, subtasks, and relations between the tasks. Once it is ready, you can share it with your team so all the members can see how their work depends and is related.

Result: A visual organization of tasks in the time frame.
"If you have a reoccurring type of project,
save some time by using a project template."
Conclusion
The start of the project determines its whole progress and the final delivery. To avoid the most occurring mistakes at the beginning of a new project, use a set of tools that help you onboard your team better. But most of all, take your time with the client and gather deep and detailed info about the purpose of the project and expectations from it.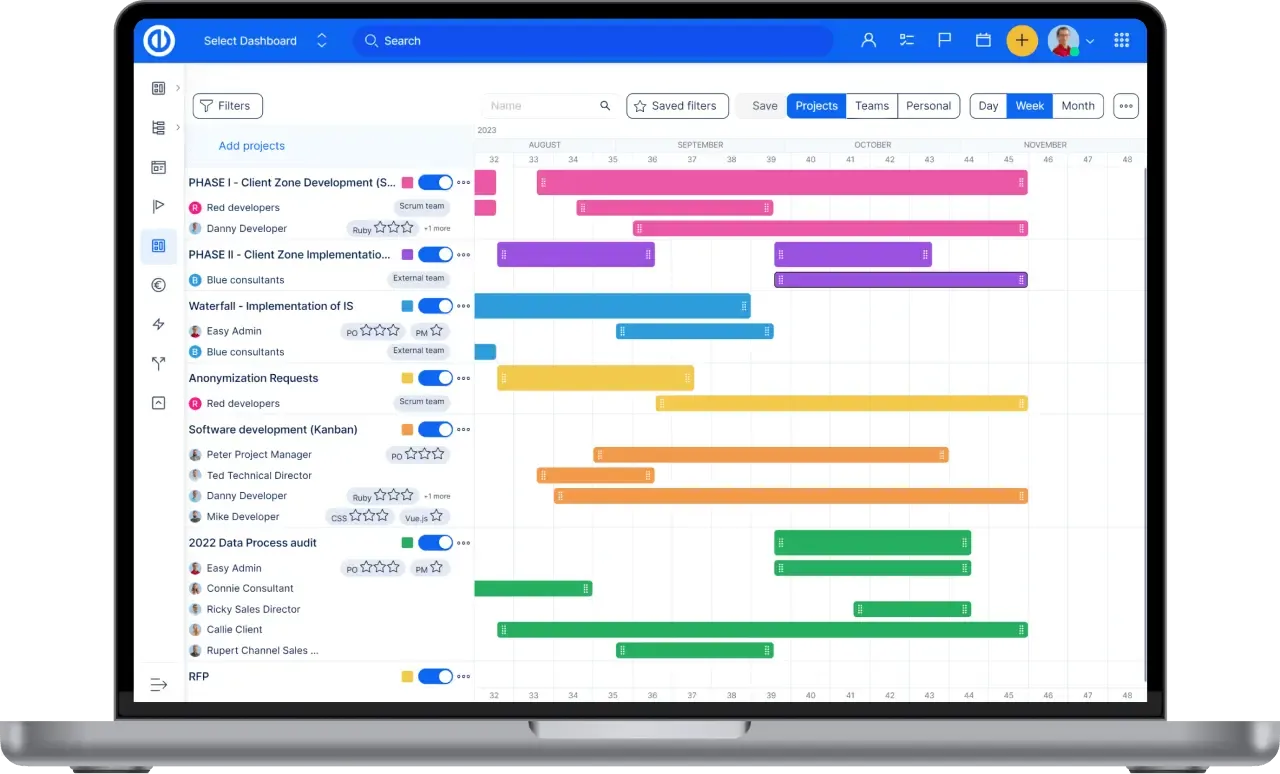 Starting a new project the right way? Easy.
Upgrade to improved tools for project planning, management, and control.