What's new in Easy Project
We always take our users' feedback to heart and improve Easy Project according to what you really need. What are some of the things we've recently added based on your suggestions?
Improved uploading of images
Improved Search
Custom Kanban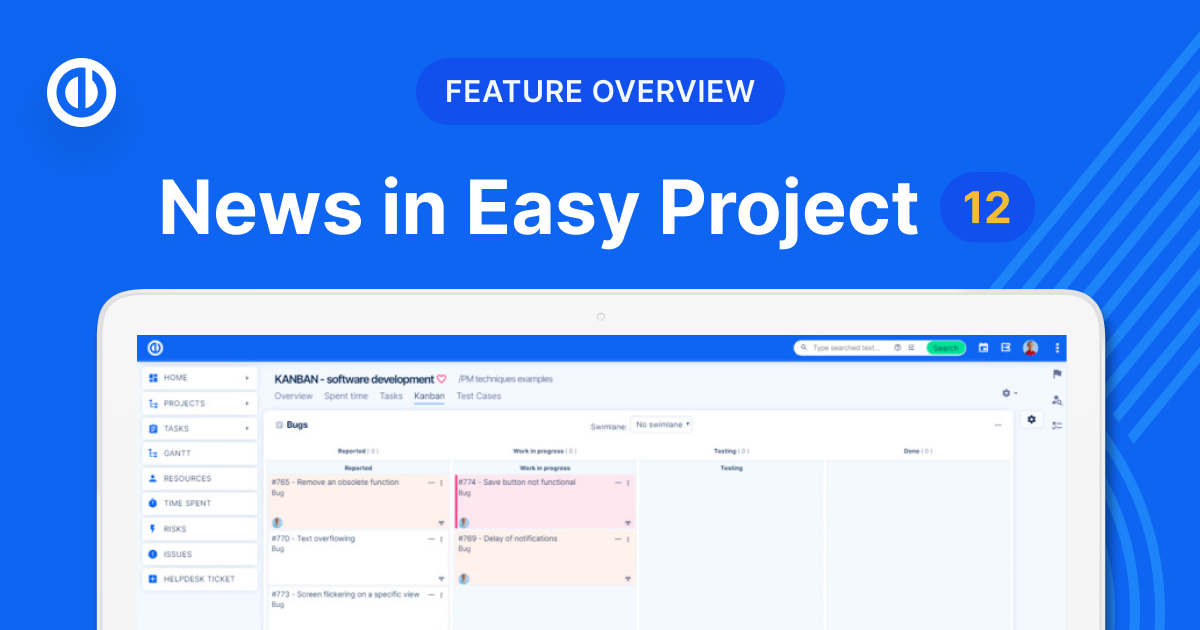 Experience next-level image uploading and editing
We solved the biggest pain points of our users of image uploading. Now, everybody can:
Edit pictures as needed – You can now use alignment, and size adjustment, and be always sure to find your image exactly where you uploaded it.
Enjoy expanded image upload capabilities – It is easier to notice boards, project overviews, user signatures, and helpdesk email templates with branded banners and logos.
See picture previews while typing comments
Have fun with GIFs
Working with images is now more user-friendly than ever. No more struggling with where you can or can't upload images – you're free to upload them just about anywhere!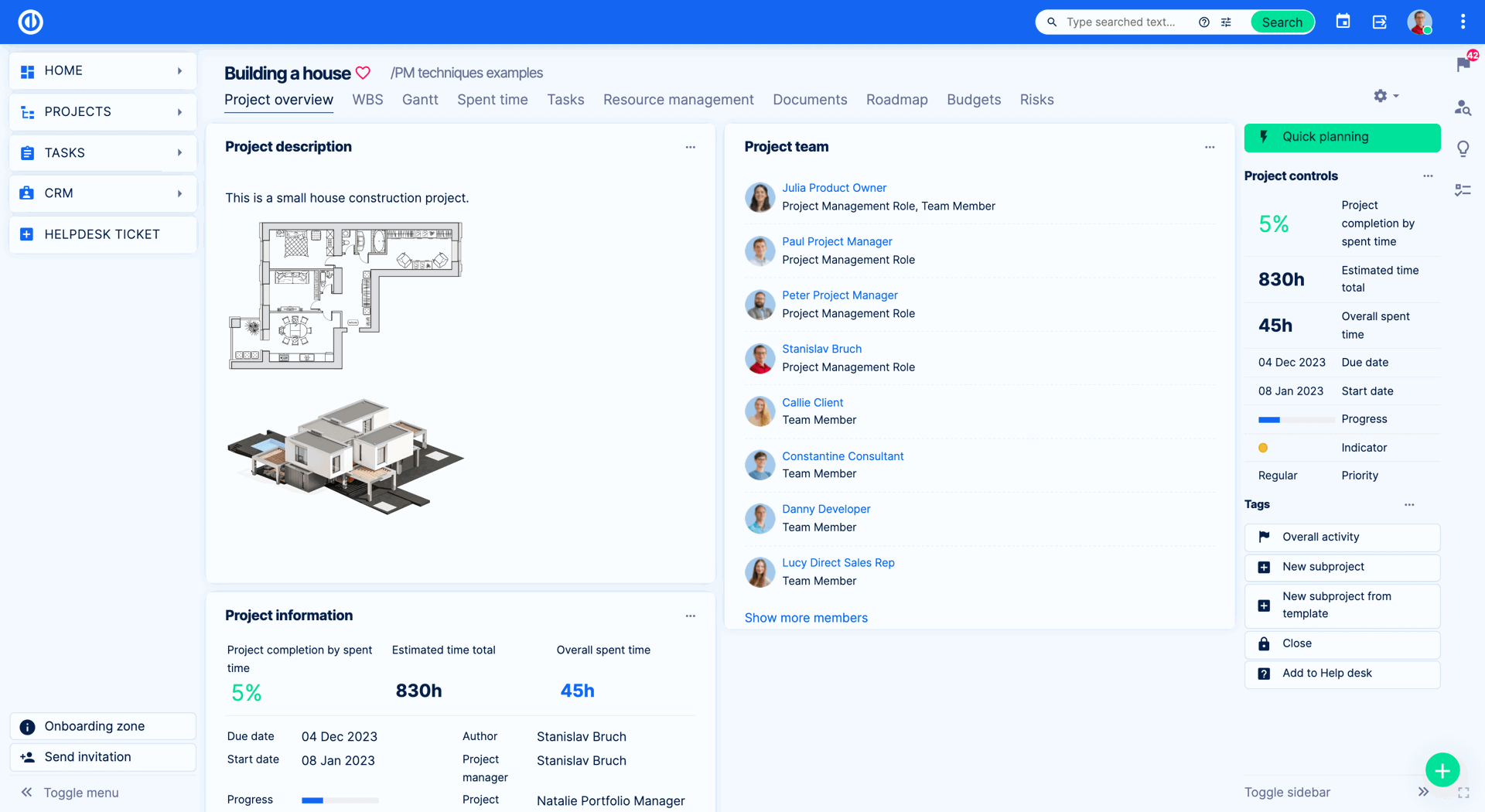 We've made searching more convenient
How often do you search for something in your app? All the time, right? That's why we want to make searching as comfortable and efficient as possible.
What are the biggest changes in searching?
We search, while you work – No need to hit enter anymore, you get results right away.
Displayed recent searches – See what you've been recently searching for right below the box.
Search customization – Every user is different, often depending on the department you work in. That's why you can now customize! If you work in sales, set up your search e.g. for "Accounts" or "Leads", developers should choose "Tasks", and project managers "Projects".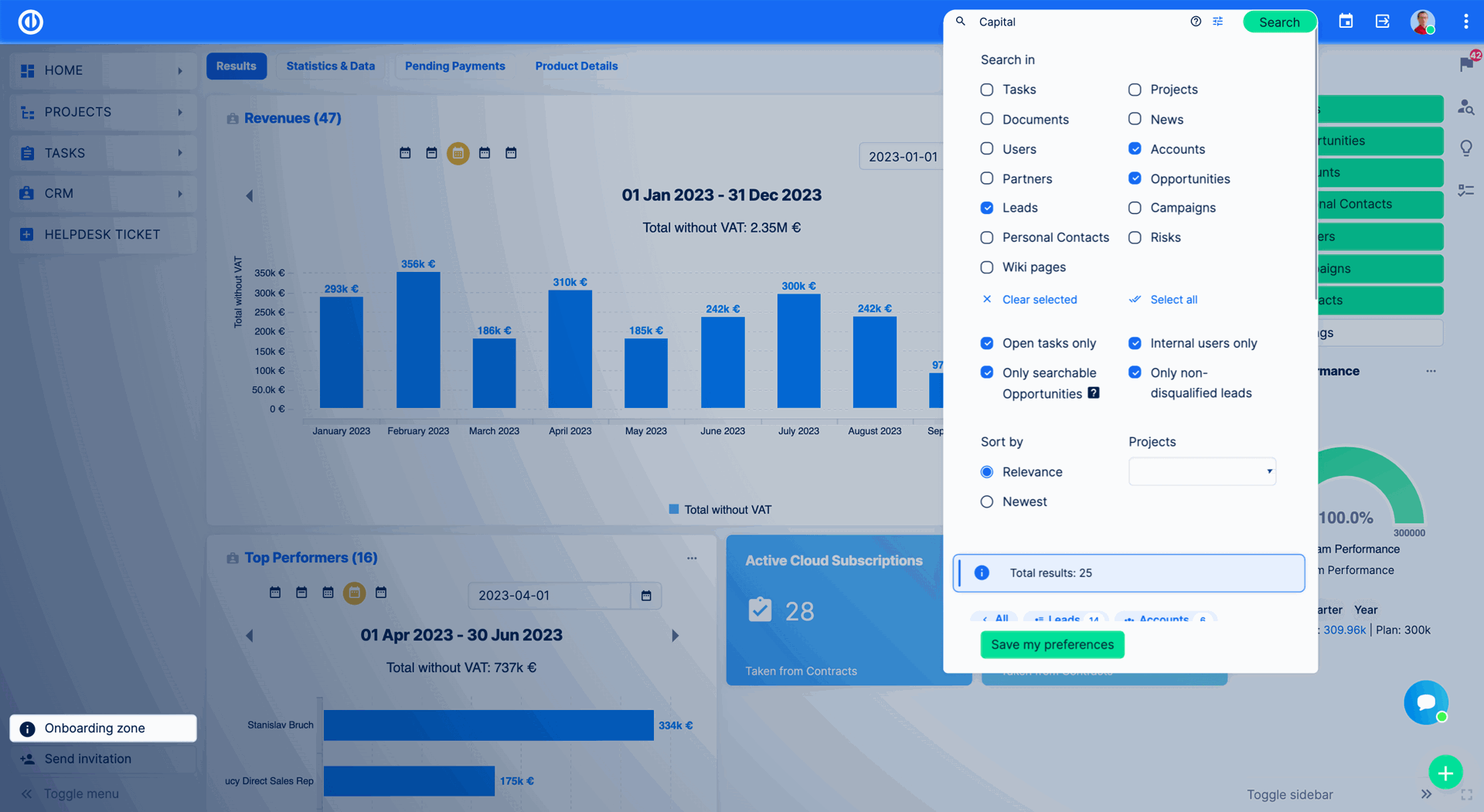 Custom Kanban that extends possibilities of a Kanban Board
The original Kanban still exists as Project Kanban, but our Custom Kanban allows for presenting any set of tasks on any dashboard, homepage, or project overview. The biggest difference is that Custom Kanban does not work with the backlog, but a filter for tasks and sorting can be used instead.
Enjoy Custom Kanban for more departments in your company where individuals have a strict flow of steps to follow, such as HR and Finance departments.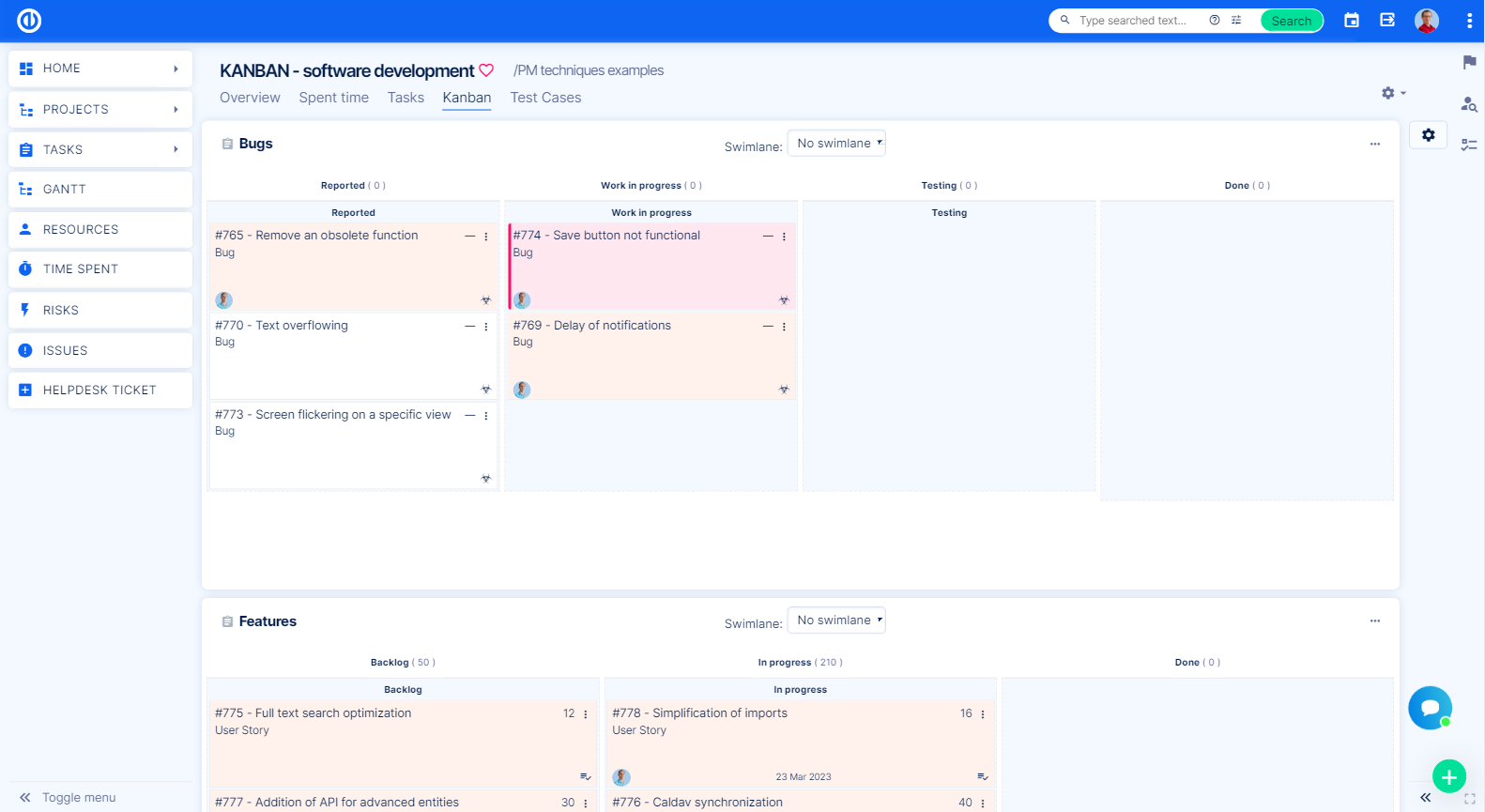 How and when do we release updates?
The main version of Easy Project is released once a year, this year it is planned for September/October. You can look forward to a completely new design of the application and the Scrum Boards among other things.
But that's not the only thing we release! During the year, we bring you other minor versions every single month. These releases are available for free to clients of version 12 in the cloud and on the server, as long as they have valid updates. In addition, we also released two add-ons this year, Knowledge Base 2.0 and Asset & Configuration Management.
But we couldn't do it without you – because all of these changes and new features were based on your feedback. Do you have ideas for further improvements? Let us know! There are several ways you can help us improve even more:
Go to Portal, review others' ideas, support or comment on them
Go to Portal and suggest your improvements
Send us an email with your ideas via feedback@easysoftware.com
Or hit the button below!
All-in-one software for a modern project manager? Easy.
Get all powerful tools for perfect project planning, management, and control in one software.