Why You Need a Hosted Easy Project to Streamline Your Project Management
In general, the concept of hosting refers to allocating space to a website, program, or software on the World Wide Web, for it to be visible to a wider audience. The concept of a hosted Easy Project tool is similar.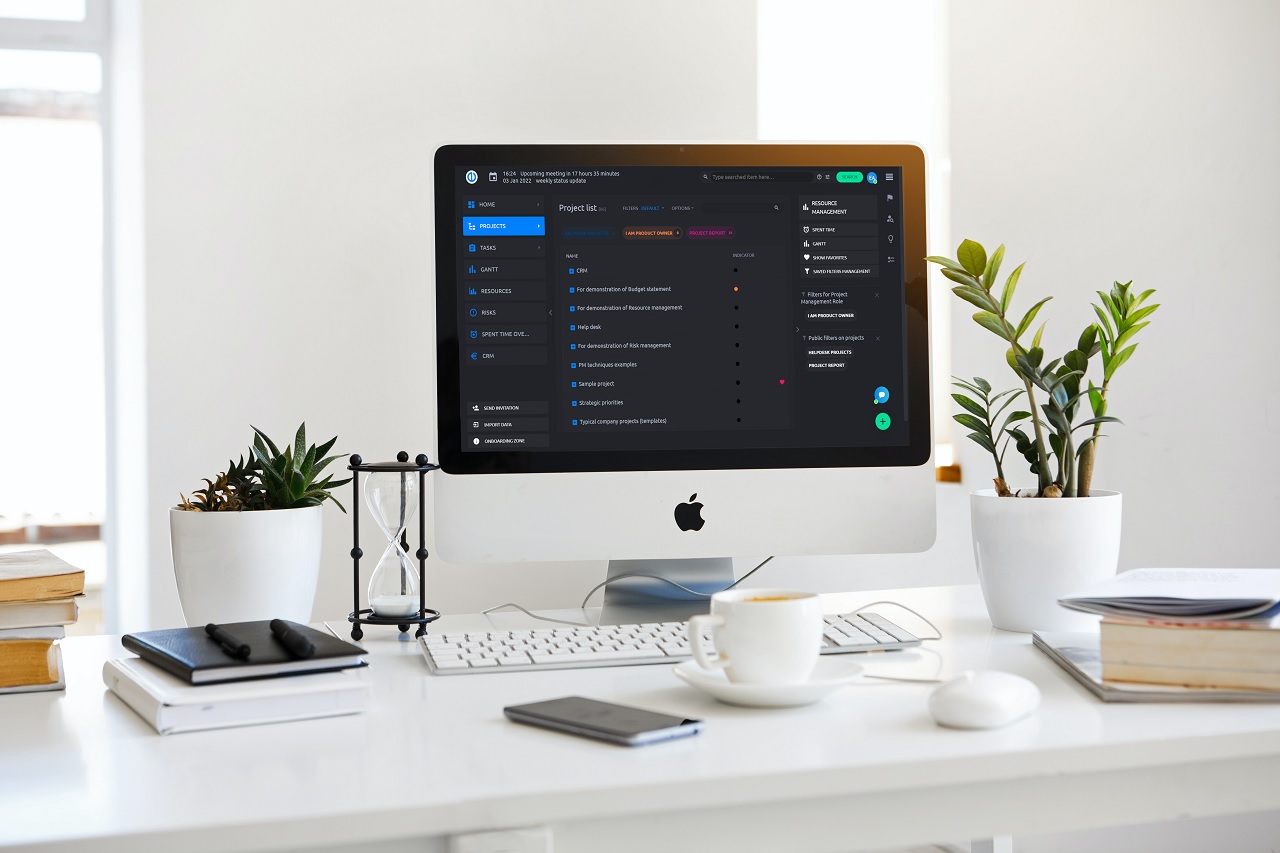 Just like any other application, the Easy Project project management tool has to be hosted through some means to be accessible to multiple people in an organization.
While it is possible for you to host Easy Project on your own, by using your own server or acquiring space on a web server through a third party, it usually comes at a higher cost and the maintenance often becomes a daunting task.
Going for a hosted Easy Project tool means relying on Easy Project for all of the hosting-related processes, which people often find more convenient, secure, and to your surprise, more reasonable. Below are a few reasons to use a hosted Easy Project tool.
1. Setup, Costs, and Maintenance
Cost is one of the most important and crucial factors that require consideration by organizations and individuals alike. As mentioned earlier, using a project management tool would have multiple costs associated with it, such as setup costs, hosting costs, maintenance costs, hardware costs, and other miscellaneous costs. While using a hosted Easy Project tool comes with a monthly fee that you'll have to pay, the service renderer will take care of everything including the setup, hosting, maintenance, which isn't only convenient for you, but cost-efficient as well.
We've already talked about the costs associated with set up and maintenance, but it doesn't end here. The setup and maintenance processes might be difficult for everyone to comprehend as the setting up process involves database configuration and some other seemingly complicated. I'm not implying that doing it yourself is not possible, but seeking a more convenient solution to handle all of these things definitely sounds like the better idea.
Consequently, it is safe to say that for any organization or individual seeking a convenient and cost-efficient solution, a hosted Easy Project tool emerges as the most feasible option, which will help you save time and resources.
2. Security
With a greater inclination towards and reliance over the internet, security has emerged as one of the biggest concerns and considerations over the past few years. Organizations understand how important their data and information are and the security of data and information should be the utmost priority. Moreover, some organizations, dealing with sensitive data, often have to comply with rigorous data protection laws and regulations.
A hosted Easy Project tool, be it in-house or cloud, provides more secure solutions, with certifications such as ISO/IEC 27001:2013, PCI DSS Level 1, Cloud Security Alliance (CSA) STAR self-assessment, and PCI DSS Level 1.
The message embedded in all of this technical jargon is that a hosted Easy Project tool would keep your data secure by keeping it encrypted and backed-up, to ensure that you don't lose it, or it doesn't get compromised.
3. A User-Friendly UI
Any tool, regardless of how powerful it is, cannot be utilized to its full potential until all the users and stakeholders understand its functionality. While Easy Project is a powerful and highly equipped project management tool, a convenient and user-friendly user interface would ensure that the tool and its features are utilized to their full potential.
A hosted Easy Project tool would provide a user-friendly, interactive, and highly convenient interface, making it easier for every stakeholder to use and utilize it.
4. Updates
Using a cloud-hosted Easy Project tool goes a long way as far as future-proofing your project management is concerned. Easy Project regularly rolls out updates, improving bugs, and introducing new features to ensure flawless project management.
Opting for Easy Project's cloud hosting would keep your management infrastructure up-to-the-date and ensure flawless integration of new updates and features, without disrupting any of your day-to-day activities.
With organizations relying heavily on project management tools for their activities and operations, solutions such as the cloud-hosted Easy Project tools would ensure an uninterrupted project management experience.
5. Support
Being a state-of-the-art project management tool, Easy Project also comes with a designated support mechanism. Using a hosted Easy Project tool would provide you with access to a professional support channel, comprising of experts that know their way around Easy Project tools and would provide you with personalized solutions to your problems, within the minimum possible time.
Not only would this ensure that problems don't hinder your progress, but the assurance that comes with active access to support personnel would also allow you to focus and be more productive.
6. Features for Optimized Performance
The scope of project management cannot be restricted to a set of stringent rules, practices, and norms. Project management needs to be flexible, in accordance with the context and the type of project that is being managed and this is exactly where a hosted Easy Project tool proves to be beneficial because it offers a variety of features that can be incorporated as per your requirements.
While each feature has something different to offer, there's Agile Board, Scheduler, GitLab integration, Timesheets, and HelpDesk feature to name a few.
Conclusion
Easy Project is undoubtedly one of the best project management tools out there and is being widely utilized by organizations. While this tool does provide a lot of flexibility as far as deployment and utilization of it is concerned, it is important to optimize it for a better overall experience. As discussed above, using a hosted Easy Project tool is an option that you can leverage to optimize this project management tool to your advantage, while ensuring that you don't compromise on cost-efficiency, performance, convenience, and security.