The Most Critical Easy Project Features That You Need
Easy Project is a flexible and time-saving project management tool. This web application also helps with task tracking. With Easy Project, you can manage multiple projects, keep track of your employees, and monitor their daily performance.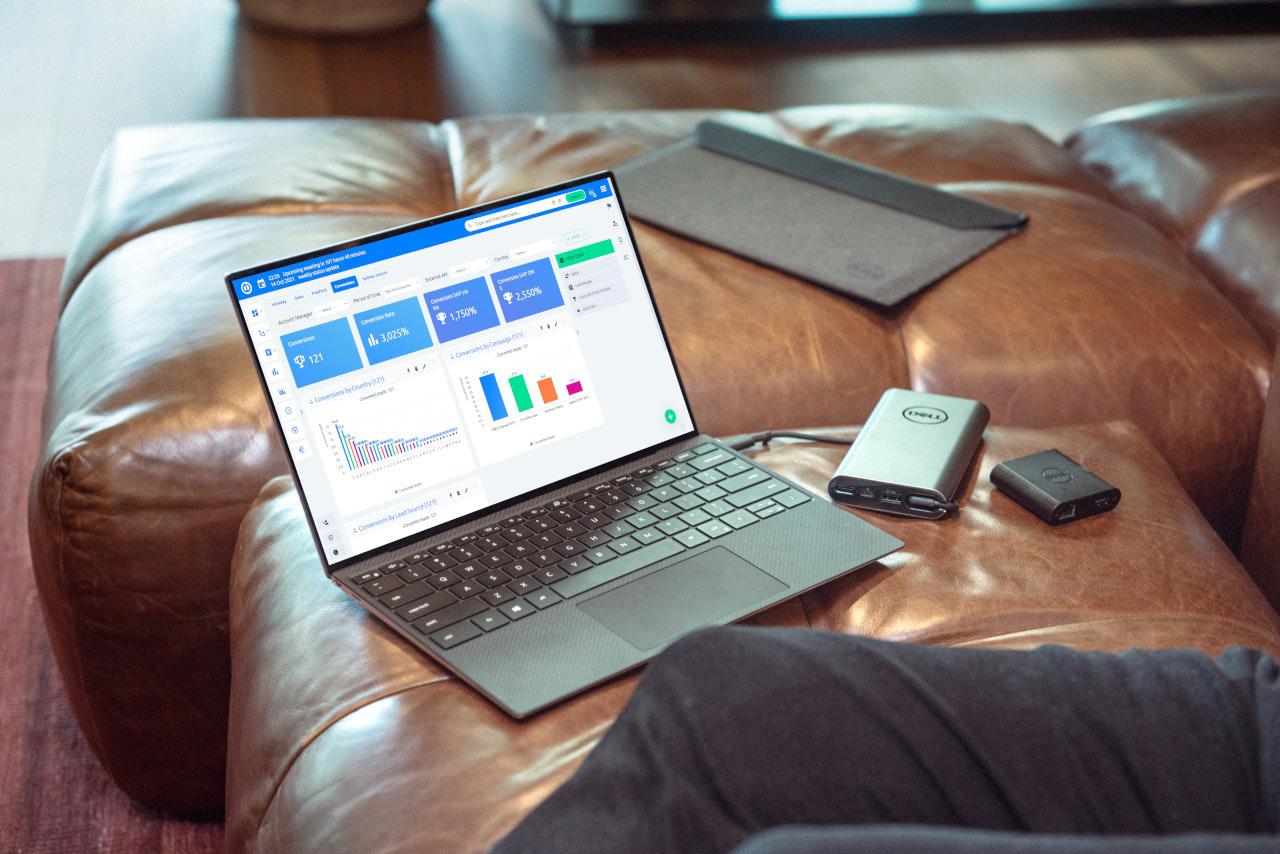 You also access other tools such as budgeting, resource management, team collaboration, and educational and learning support. The main benefit of using Easy Project is that this application is open source, enabling you to view and modify the source code. Here are some of the benefits that explain how essential Easy Project is for business project management.
1. Multiple Project Management
With a project management tool such as Easy Project, you can track multiple projects and assign the projects to different users. You can create, view, and modify all the project details and resources with the project's previous history. This reduces the risk of inefficiency and errors. When you manage your project through Easy Project, all your projects undergo a streamlined process starting at project creation until project completion.
Your employees will receive projects based on priority. This motivates them to complete urgent projects on time. Easy Project also allows you to follow resource planning and management, along with project management. Easy Project helps in accountability and focus point towards the projects saving a lot of time and management efforts.
2. Task Tracking
Task tracking and project management are Easy Project's main qualities. This feature improves team efficiency and allows for smoother task management operations. With this system, teams can highlight tasks and increase accuracy with detailed instructions. This tracking system is a single-stop project management system. That means employees perform all tasks through a central location.
That makes way for increased collaboration and quick task management, even if the employees work from different locations. With efficiency in problem-solving and task completion, you enhance customer services. This system doesn't leave any task incomplete. Instead, teams can solve many problems in real-time. When teams are on track, they increase production and efficiency while making minimal errors.
3. Multi-User, Role, and Responsibility Based Support
When each user has different responsibilities and roles, the work process becomes more efficient. Proper planning and system can help all employees measure and increase productivity. Every employee can work on their system. Furthermore, projects and updates are only visible to the management and assignee to increase the work's confidentiality.
4. Time Tracking
Easy Project also enables you to time-track projects and tasks, increasing the business' profitability. Time management helps to clear up the goals and increase employees' focus on the tasks and projects. With clear objectives and proper working patterns, employees increase their productivity. Employees will show dedication to their work and performance. With time management, you can easily delegate the workload and prioritize future projects according to the team's capacity.
5. Custom Fields
Custom fields help you manage the unique information or details you need to add to a project. With roles assigned, only the management can add custom fields. For instance, you can add a budget column or additional instructions about each project so that employees can work on time without errors and distractions. This will prioritize the work as employees will know how they can perform the tasks. You can use custom fields for various purposes that you can think of.
6. Rich Feature Support
Easy Project allows you to choose various features so that you can raise your performance to the next level. The variety of features will enable various options for your business when you use Easy Project. These features save you a lot of time and money. Instead of purchasing different applications to perform additional tasks, you can simply add the feature to Easy Project and perform that task.
7. Web Application
Web applications such as Easy Project help you and your employees increase efficiency while saving time when handling projects because it's accessible anytime from any place. Even if your employees are away or want to work from home for any reason, they can operate and perform their tasks, so progress is on schedule.
Furthermore, as more and more businesses are shifting towards web applications to perform tasks, Easy Project makes sure that they receive enhanced security. Easy to access and use, this open-source application is flexible and easy to maintain.
8. Calendar and Gantt Chart
Easy Project calendar tool helps you to plan and track complicated and critical projects. Even when you and your employees are up to your eyeballs in projects and tasks, you can manage them through a calendar. Furthermore, you can instantly share updates with your employees by adding them to the calendar. This eliminates confusion and employees' focus. Easy Project also allows you to open your tasks and projects immediately through the calendar.
With the Gantt chart, you are aware of all the projects and performance of the team. With great visualization and easy-to-understand charts, you can easily access and measure the duration of tasks and employees' efficiency. It also helps to prevent resource overload. This makes project management easy as a Gantt chart measures the progress of each task for you. With more clarity in the management, you can also manage your time and focus on other activities, increasing productivity.
Conclusion
This user-friendly platform not only allows you to enjoy time tracking and project management, but you can also enjoy other incredible features. Overall, an organization's employees and upper management will have a better experience interacting with projects and tasks. Not just because this application is customizable, but it allows you to perform various other activities also.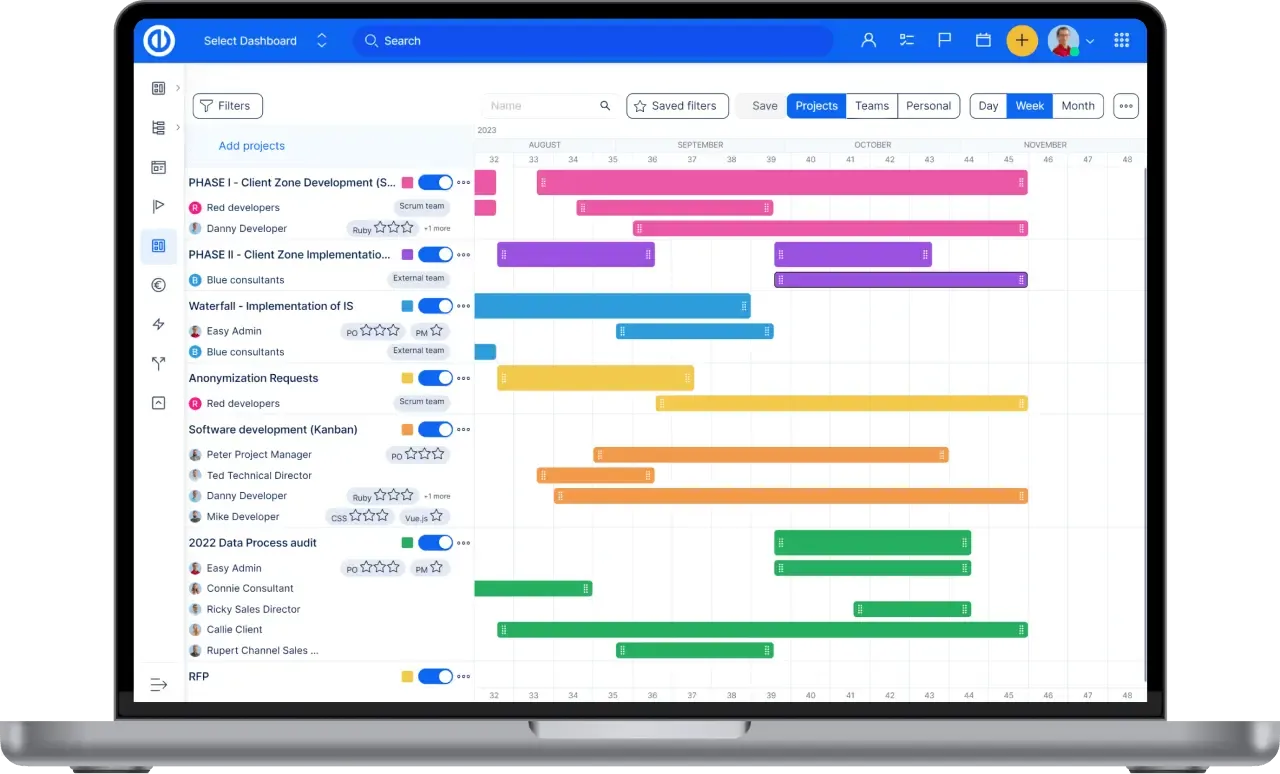 All-in-one software for a modern project manager? Easy.
Get all powerful tools for perfect project planning, management, and control in one software.